Mitchell Lloyd becomes AICP Certified!
June 11th, 2019 by jsudurp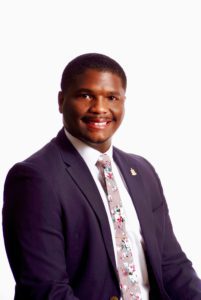 The Department of Urban and Regional Planning congratulates one of our alumnus on passing the American Institute of Certified Planners (AICP) examination. Mitchell Lloyd received his Master of Arts degree in Urban and Regional Planning from Jackson State University and his Bachelor of Science degree in Architectural Engineering Technology from The University of Southern Mississippi. He brought enthusiasm and architectural knowledge during his matriculation in the program and continues to excel professionally in the planning field.
AICP is the only nationwide, independent verification of planners qualifications. Members of this organization pledge to uphold high standards of practice and stay current with their professional knowledge.
Mitchell is presently employed as a Senior Transportation Planner in the Project Development Division of Seattle, Washington's Department of Transportation.