September 20th, 2016 by speech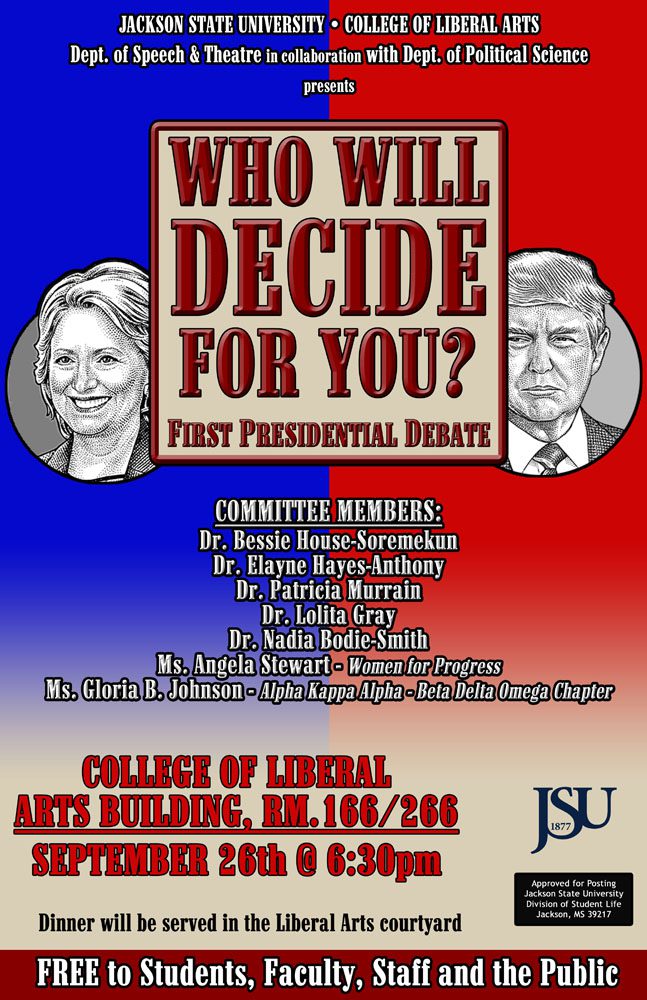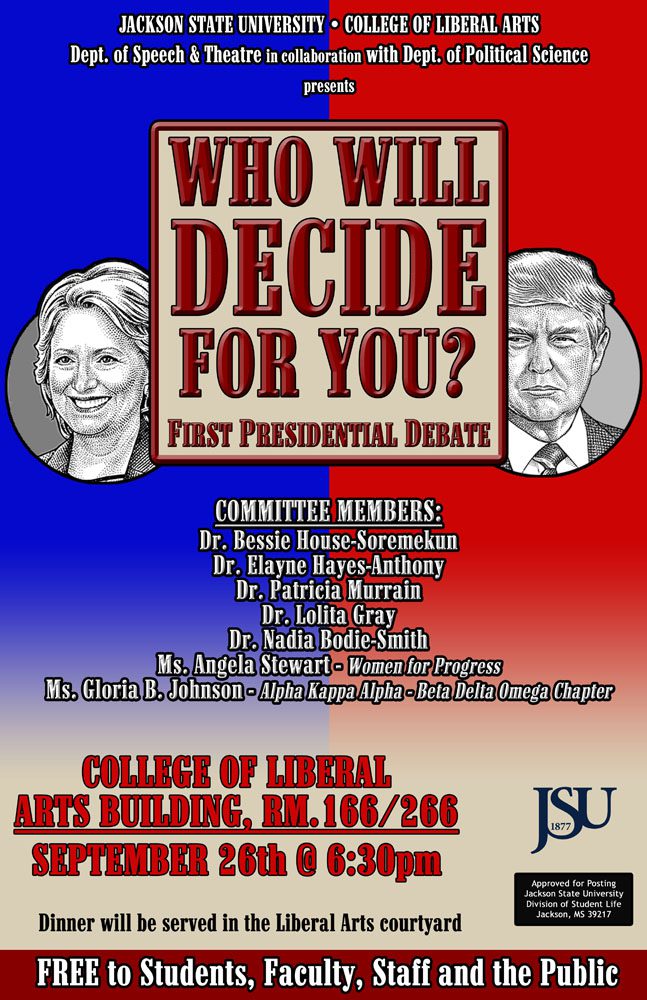 Who Will Decide For You?
Join us for a viewing and discussion of the first Presidential Debate on September 26th at 6:30pm, in the College of Liberal Arts building, room 166/266.
Dinner will be served prior to the debate. This free event is open to the public, as well as all students and faculty.
Click here to see the press release.