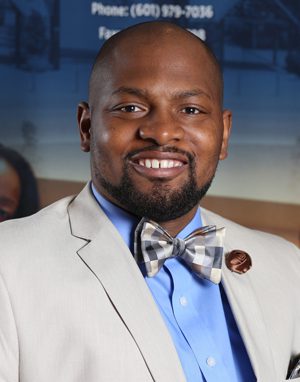 Title: Visiting Instructor
Email: prince.duren@jsums.edu
Phone: 601-979-3337
Location: College of Liberal Arts Room 304
DEGREES: 
BA Jackson State University, Mass Communication, 2010
MFA, The University of Arkansas at Fayetteville, Playwriting, 2013
COURSES TAUGHT:
Introduction to Theatre
Fundamental of Playwriting
Advanced Playwriting
Speech Communications
PROFESSIONAL MEMBERSHIP:
Alpha Psi Omega National Honorary Drama Fraternity
Mississippi Theatre Association
Mississippi Arts Commission Artist Roster
National Association of Dramatic and Speech Arts, Incorporated
Mississippi Theatre Association
Dramatist Guild
Playwrights' Center
RECENT PUBLICATIONS AND/OR CREATIVE WORKS:
"Man in the Mirror" Off the Rocks, Volume 20, NewTown Writers, 2017,  pp. 1-280
"Enchanted" Off the Wall Plays. 2017
"The Road to Your First Play." Top Hat Publishing, 2016.
"Like Fine Wine", Infinity Stage, 2016.
"Drinks on Me." The Paragon Journal Special Issue August 2016, edited by Austin Shay, The Paragon Journal, 2016, pp. 1-112.
"Delta Secret", Fourth Wall Review. 2016
Identifying the HBCU Graduate and HBCU Experience. HBCU Experience-The Book, edited by Tia C.M. Tyree and Christopher D. Cathcart. Pp 1-189. 2014