Jackson State University Cheerleaders act as ambassadors for Jackson State University in numerous activities each year. They represent the University at many charitable and public relations' events. The Cheerleading team is comprised of JSU students who support athletic teams across the campus such as football, basketball, volleyball, as well as make public appearances at campus and community service events.
The Cheerleading team consists of two unified teams: all girl and co-ed. Both teams cheer for all football games, home and away, and all home basketball games. The team travels to all post season conference championships and tournaments. All travel expenses which includes meals, hotel and airfare are provided by the university.
We are working toward building a competition team. Therefore, both teams will be trained accordingly. Cheerleaders are expected to schedule their classes around the practice times determined by the coach. In addition, team members are required to attend practices and workouts scheduled outside of regular weekly practices. Cheerleaders return at the end of the summer for conditioning in preparation for the new season.
Coaching Staff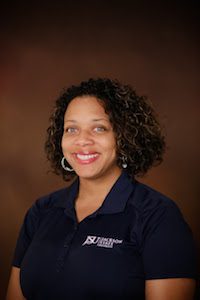 Djenaba Prater Swan – Head Coach (djenaba.prater@jsums.edu)
George Handy – Assistant Coach
Danielle Mickens – Assistant Coach
2019 Jackson State University Cheer Tryouts

Dates:
Friday, March 22, 2019 5:30pm – 9:30pm
Saturday, March 23, 2019 9:00am – 4:00pm
Sunday, March 24, 2019 9:00am – 1:00pm
Place: TB Ellis Gym
Fee: $50.00 Registration Fee
JSU Cheerleader/Mascot Tryout Application
Jackson State University Cheer Requirements
1400 JR Lynch, Jackson MS 39217
Jacob L. Reddix Building, #102
T: (601) 979-4116