Director of Marketing (vacant)
The director of marketing develops and implements marketing plans for the university.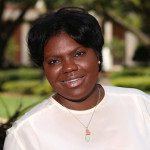 Shameka Reed, Marketing Associate
marketing@jsums.edu
601-979-0623
Shameka develops marketing campaigns that promote university initiatives and support student recruitment. She handles media buys and oversees acceptable printing/graphics standards and practices.


Assistant Marketing Manager (vacant)
The assistant marketing manager assists the director of marketing with implementing marketing plans for the university, with a particular focus on promoting and marketing JSU's athletic events.