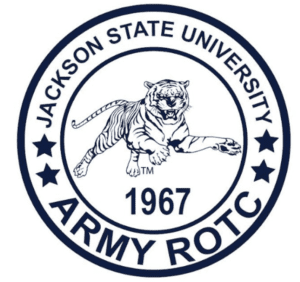 Dr. John A. Peoples, Jr., the sixth President of the institution, was the founder of the Army Reserve Officer Training Corp (ROTC) unit at Jackson State University. Prior to Dr. Peoples' selection as the President of Jackson State University, he proudly served his country in the United States Marine Corps as an enlisted service member. Dr. Peoples was not provided the opportunity to participate in a ROTC program in the state of Mississippi because of the early segregation policies of the state.
Within two months after his inauguration as President of Jackson State College on March 8, 1967, Dr. Peoples initiated correspondence with the Department of the Army officials for the establishment of an Army ROTC training detachment at Jackson State University. The initial inquiry and request proved fruitless; however, he was able to receive information concerning the criteria that Jackson State University would be required to meet prior to hosting a unit.
After two years of negotiations between the Department of the Army and Jackson State College, the perseverance, dedication and effort of Dr. Peoples was rewarded. Jackson State College was designated to host an Army ROTC unit.
General Orders 81, dated December 17, 1968 officially activated the Jackson State College Detachment. The first commissioned officer to be assigned to the unit was Captain Joseph Creasy on February 28, 1969. Clarence Bryant was the first cadet to officially enroll in the Jackson State College ROTC Program. Cadet Bryant was one of the first fifteen young men from the Jackson State College to complete the ROTC Basic Camp at Fort Benning, Georgia, during the summer of 1969. Cadet Bryant was selected as the first Cadet Commander of the Tiger Battalion.
Since then, over 750 young men and women have earned their gold bars as Second Lieutenants in the United States Army and four General Officers have been produced: BG (Ret.) Eddie Cain, and BG (Ret.) Robert Crear, MG (Ret.) Rueben Jones, and BG Donna Williams. Presently, Jackson State University serves as the host school for Belhaven College, Delta State University, Millsaps College, Mississippi College, Mississippi Valley State University, Tougaloo College, and UMMC Nursing School. Together these schools form the Tiger Battalion. The Tiger Battalion currently has 139 Cadets enrolled in the program.
The current Department Chair and Professor of Military Science and Leadership of the Tiger Battalion is Major (Promotable) Steven Robinson. His mission is to commission quality future leaders into the United States Army and motivate young people to become better Americans by enhancing their understanding and appreciation for leadership excellence.