Department of History and Philosophy

College of Liberal Arts
---
The Department of History and Philosophy welcomes you to its home page. Here we introduce our talented and student-friendly faculty, our undergraduate and graduate degree programs, and our organizations, clubs, events, activities, and projects.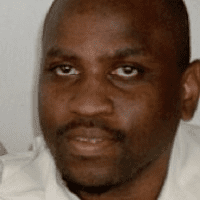 Title: Associate Professor
Email: kofi.r.barima@jsums.edu
Phone: 601-979-6303
Location:  LIB, #349
Degrees:
Ph.D., Howard University, African Diaspora/Caribbean History, 2009
M.A.,  Howard University, West African  & Public History, 2005
B.A.,   Howard University, History/Anthropology, 2001
Research Interest:
Obeah, Maroons
Pan-Africanism
Reggae
Black Power
Courses Taught: 
History 405, African History I History 550,  Oral History
History 300,  Oral History Methodology History 552, Problems In American History
History 102, History Of Civilization II   History 406, African History
Professional Memberships: 
Association of Caribbean Historians
African Heritage Studies Association
Recent Publications:
Obeah to Rastafari: Jamaica as a Colony of Ridicule, Oppression and Violence, 1865-1939 Africology: The Journal of Pan African Studies , vol.10, no.1, March 2017
"Cutting Across Space and Time: Obeah's Service to Jamaica's Freedom Struggle in Slavery and Emancipation" in Africology: The Journal of Pan African Studies, vol.9, no.5, August 2016
"Caribbean Migrants in Panama and Cuba, 1851-1927: The Struggles, Opposition and Resistance of Jamaicans of African Ancestry" in  Journal of Pan-African Studies vol.5, no.9, March 2013
"Militancy and Spirituality: Haiti's Revolutionary Impact on Jamaica's Africans and Afro-Creole 1740-1824" WADABAGEI VOL 14: 1-2 Fall 2013
" Maritime  Marronage" in The Caribbean Slave Routes: Sites of Memory January 24, 2016 http://slaveroutes.creativejunction.com/maritime-marronage/
READY TO JOIN?
For more information, please contact us at (601) 979-2191.  We look forward to meeting with you and seeing how our program can help you achieve your goals.