Department of History and Philosophy

College of Liberal Arts
---
The Department of History and Philosophy welcomes you to its home page. Here we introduce our talented and student-friendly faculty, our undergraduate and graduate degree programs, and our organizations, clubs, events, activities, and projects.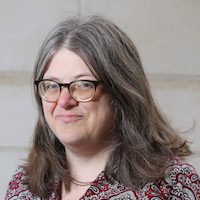 Associate Professor of History
Email: janice.a.brockley@jsums.edu
Phone: 601.979.2504
DEGREES:
Ph.D. in History, Rutgers, The State University of New Jersey, May 2001.
BA in History, Robert D. Clark Honors College, University of Oregon, 1991.
RESEARCH INTERESTS:
Disability History; History of Childhood and Youth; American Social History
COURSES TAUGHT:
U.S. History I and II (Hist 201/202)
Historiography (Hist 344)
Science and Society (HIST 460)
American Revolution and the Federal Period (HIST 513)
From Jackson to Lincoln (HIST 514)
History of Women in America (HIST 521)
Historical Criticism and Historiography (HIST 545)
Historical Research (HIST 546)
American Revolution and the Federalist Period (HIST 321)
The Age of Jefferson and Jackson (HIST 322)
Historiography (HIST 344)
Women in America (HIST 383)
Black Women in southern Culture (HIST 385)
Research Seminar (HIST 447)
Publications
Review of Pathological Families in Journal of American History. Submitted Fall 2013.
"Simon Binet" and "People First" in Susan Burch, ed., Encyclopedia of American Disability History(Facts on File, 2009).
Review of Saving Sickly Children in Journal of American History. March 2009, Vol. 95, Issue #4.
"Rearing the Child Who Never Grew: Parents and Severely Intellectually Disabled Children in American History," in James Trent and Steven Noll, ed., Mental Retardation in America: A Historical Anthology (New York: NYU Press, 2004).  A historical survey of ideas about parents of severely disabled children.
"Martyred Mothers and Merciful Fathers: Exploring Disability and Motherhood in the Lives of Jerome Greenfield and Raymond Repouille," in Paul Longmore and Lauri Umansky, ed., The New Disability History: American Perspectives (New York: NYU Press, 2001).  An examination of the discussions of disability and motherhood in two "mercy killing" cases in 1939 New York City.
"The History of Mental Retardation: An Essay Review," History of Psychology (January, 1999).  A survey of the historiography of mental retardation, a review of recent publications in the field, and speculations on future directions for the literature.
Please see my CV for further information.
READY TO JOIN?
For more information, please contact us at (601) 979-2191.  We look forward to meeting with you and seeing how our program can help you achieve your goals.