Department of History and Philosophy

College of Liberal Arts
---
The Department of History and Philosophy welcomes you to its home page. Here we introduce our talented and student-friendly faculty, our undergraduate and graduate degree programs, and our organizations, clubs, events, activities, and projects.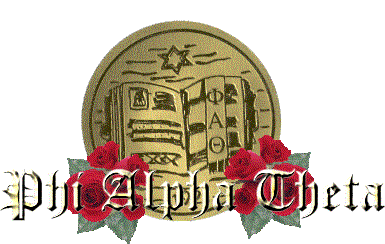 Students are cordially invited to apply for membership in the international honor society, Phi Alpha Theta. Phi Alpha Theta cultivates the scholarly pursuit of historical study.
Our Mission
We are a professional society whose mission is to promote the study of history through the encouragement of research, good teaching, publication and the exchange of learning and ideas among historians. We seek to bring students, teachers and writers of history together for intellectual and social exchanges, which promote and assist historical research and publication by our members in a variety of ways.
Why join?
Members can
present papers at regional, national, and international fora.
compete for prizes and awards,
compete for scholarships.
Above all, you will be identified as a member of a nationally recognized scholastic honors society.
Who can be a member?
You can join if
you are an undergraduate who has completed at least 12 hours in history with a 3.1 GPA and an overall 3.0 GPA.
you are a graduate student who has completed 12 graduate hours in history and has an overall 3.5 GPA.
Dues
Members pay a one time fee of 60 dollars for a lifetime membership. It may be possible to get aid if this is a financial hardship.
For more information
Contact Dr. Mark Bernhardt (mark.a.bernhardt@jsums.edu / 601.979-2495) or visit the national organization's website at http://www.phialphatheta.org.
READY TO JOIN?
For more information, please contact us at (601) 979-2191.  We look forward to meeting with you and seeing how our program can help you achieve your goals.