The Margaret Walker Center invites proposals for papers, presentations, and panels for the 15th Annual Creative Arts & Scholarly Engagement (CASE) Festival, scheduled to be held virtually on Friday and Saturday, April 9 & 10, 2021.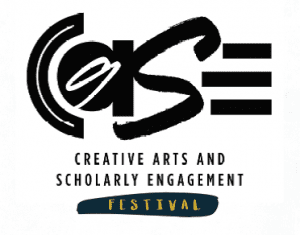 Proposals must be submitted by Saturday, March 6. Taking a cue from Kiese Laymon, the theme for the 2021 CASE is "Bearing/Baring the Weight/Wait: The Struggle for Self-Actualization & Change in Mississippi." However, the organizers welcome proposals from high school, undergraduate, and graduate students on any topic. Due to COVID-19, the Spring 2021 CASE will be held virtually.
Proposal submissions should be 250-500 words with a title for the work and the institutional affiliation of the presenter, and proposals should fit in one of four categories:
Poetry/Spoken Word (10-15-minute presentations in original storytelling or poetry with brief comments)
Visual Arts (up to 3 pieces of artwork in any media with 10-minute presentations)
Written (10-page essays with 20-minute presentations)
Performing Arts (10-minute dance, musical, and theatrical presentations)
In the case of panel proposals, please submit the names of the participants and provide a brief synopsis of the panel's topic and provide individual paper or presentation proposals per the guidelines above.
To submit a proposal, please send a document in Microsoft Word or Adobe PDF to mwa@jsums.edu.
For more information, contact the Margaret Walker Center (mwa@jsums.edu or 601-979-3935) or the Conference Coordinators, Dr. helen crump (helen.j.crump@jsums.edu) and Dr. Robert Luckett (robert.luckett@jsums.edu).
Note that submissions in the written and poetry categories will be considered for publication, and the best essay by a JSU student on the "black experience in the American South" will receive the $1,000 Margaret Walker Annual Award. Submissions for the Margaret Walker Award can be in various forms, including literary analysis, creative writing, original research, biographical study, autobiography, and historical study. JSU students who would like to be considered for this award must submit their 10-page essays by Thursday, March 18, and present their papers at the virtual CASE Festival on Saturday, April 10.
For the first time, the 2021 CASE Festival will recognize the winner of the Doris Derby Visual Arts and Social Justice Award. The $500 prize will be awarded to a student at any level from any institution whose contribution best reflects this year's CASE theme in the category of visual arts, including but not limited to painting, drawing, printmaking, sculpture, ceramics, photography, video, filmmaking, design, crafts, and architecture. Like the Margaret Walker Award, students who would like to be considered must present their work during the virtual Festival.
Additionally, we will host the 1st John Jennings Art Contest for a visual art piece that reflects the conference theme or Jennings' Fall 2020 talk on "Cyborgs and Crossroads." One award will go to a JSU student and another will go to a non-JSU (high school, undergraduate, or graduate) student. Award recipients must submit entries by Thursday, March 18.
This project is supported in part by funding from the Mississippi Arts Commission, a state agency; the Greater Jackson Arts Council; and in part, from the National Endowment for the Arts, a federal agency.