Get Ready – Get Ready – Get Ready!!!
It's Jackson State University's Annual High School/Transfer Day!
It's that time! Venture to Tiger Country for a fall preview unlike any other. Participants will join the Jackson State University family for a fun-filled and action-packed day on the beautiful campus of Mississippi's Urban University!
Attendees will enjoy performances by the Sonic Boom of the South, JSU Cheerleaders and Mascot, Prancing J-Settes and JSU Greeks. Participants will also have the opportunity to meet and speak with departmental representatives at the "Become Who You Are Meant to Be Departmental Fair". Doors will open at 7:30 a.m. The program will begin at 9:00 a.m. and will continue throughout the beautiful locales of JSU. Later, you will have a chance to witness a battle on the gridiron between the Jackson State University Tigers and University of Arkansas-Pine Bluff Golden Lions at the Veterans Memorial Stadium at 6:00 p.m.
Event information:
Registration fee (non-refundable):
$10.00 per person (Registration packet will include game day ticket)
Date:
Saturday, November 2, 2019
Time:
9:00 a.m. – 2:30 p.m. (Registration begins at 7:30am)
Location:
Lee E. Williams Athletics and Assembly Center and university campus
Meal:
Lunch on your own. Food trucks will be on site.
Online registration will close Wednesday, October 30, 2019 at 12:00 p.m. Walk-in registration will begin Saturday, November 2, 2019 at 7:30 a.m. at the Lee E. Williams Athletics and Assembly Center. NO PERSONAL CHECKS!!!
Football tickets will not be available for purchase at the Athletics and Assembly Center.
For more information call (601) 979-5845
IN ORDER TO SECURE YOUR GAME DAY TICKETS, YOU MUST SUPPLY A LIST OF PARTICIPANTS NAMES TO RECRUITMENT@JSUMS.EDU BEFORE NOVEMBER 1. SUBJECT LINE: HS DAY 2019 .
Register Here________________________________________________________________________________________________________
Game Day Info
Game: University of Arkansas at Pine Bluff vs Jackson State University @ 6:00 p.m.​

If you plan to attend, there is a clear bag policy. Jackson State University limits the size and type of bags that may be brought into sporting venues to provide a safer environment for the public and significantly expedite fan entry into stadium.

Approved Bags

Seat Cushion (Includes seat cushion with back)

1 Gallon Clear Plastic Freezer Bag

Small Purse (No larger than 4.5" x 6.5")

Wallet

Clutch with Shoulder Strap (No larger than 4.5" x 6.5")

Clear Drawcord Backsack

Clear Plastic Bag (12 x 6" x 12)
Unapproved Bags
Backpack

Binoculars Case

Camera Case

Clear Backpack

Diaper Bag

Fanny Pack

Oversized Tote Bag

Pattern Plastic Bag

Purse

Tinted Plastic Bag
Directions to Mississippi Veterans Memorial Stadium

We're excited to announce that JSU High School and Transfer Day 2019 has a free, official app which you can Download and be able to:
View the event agenda and plan your schedule
Receive updates about High School Day
After downloading, signing up in the app and choose a strong password, or sign up using a social media account. Once you're signed up, you should be taken directly to your event!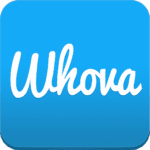 If you don't download the app, you can also access the agenda by going to https://whova.com/web/jsue_202001/
We look forward to seeing you soon at JSU High School and Transfer Day 2019 !