General Counsel of Jackson State University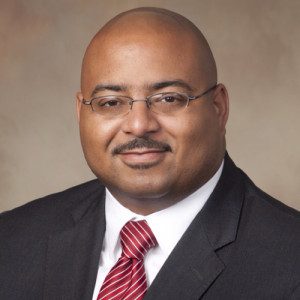 Edward O. Watson serves as the General Counsel for Jackson State University. Mr. Watson, who joined the University as the Associate General Counsel in 2014, graduated from Tougaloo College with a Bachelor of Arts degree in Political Science and earned his Juris Doctor degree from Mississippi College School of Law.  He is licensed to practice law in all federal and state courts in the State of Mississippi. Prior to joining Jackson State University's Division of General Counsel his legal practice included, but was not limited to litigation and consultation in the areas of municipal law, employment law including, Title VII matters, the Age Discrimination in Employment Act, the Americans with Disabilities Act, business formation, contracts, commercial, governmental, and general tort liability defense.  He has assisted public and private entities by providing advice regarding performance evaluation appraisal systems, development of employment policies and practices, employee handbooks and employment liability.  He has worked to provide proactive representation in his practice areas by conducting legal seminars and workshops regarding the implementation of policies, procedures, and practices to mitigate and prevent legal exposures prior to the assertion of claims.  He has been selected as a Rising Star by Super Lawyers Top Attorneys in Mississippi for the past three consecutive years.   For several years prior to joining the Division of General Counsel, Mr. Watson was a founding member of the firm Alexander & Watson, P.A.  Additionally, for several years he served as an Assistant Hinds County Attorney and the Prosecutor and Town Attorney for the Town of Terry, Mississippi.   He is a native of Terry, Mississippi. He is married to Shanell H. Watson of Meridian, Mississippi and they are the proud parents of three sons. He is a member of Little Bethel C. M. E. Church in Terry, Mississippi.
Tiffany Houston Dockins, Director of Legal Operations
Tiffany, a New Orleans native, is a proud graduate of Jackson State University having received her Bachelors degree in 1999. Tiffany has spent the last ten years of her twenty-five year paralegal career in the Division of General Counsel and brings a wealth of knowledge and experience from having worked for corporate firms and in private practice in the areas of personal injury, wrongful death, medical malpractice, mass tort, workers comp, employment and domestic law.
As the Director of Legal Operations, Tiffany's responsibilities include contract and litigation management, review  and management of internal departmental, personnel, faculty and student complaints, grievances and various other matters.  She serves as liaison to outside counsel managing and coordinating document production, deposition coordination, and witness preparation. She also is responsible for managing the University's contract and policy review process and assists the University counsel with discovery requests and responses,  subpoena requests, and public records.
Tiffany is past recipient of the "Jacksonian Professionalism Award", enjoys attending JSU football games as a Gridiron Gal and truly loves her "Dear Ole College Home".  She has three sons, Travis, Drew and Josh, is a proud member of Delta Sigma Theta Sorority, Incorporated and a member of St. Therese Catholic Church, Jackson, Mississippi.
Monica L. Donaldson, Paralegal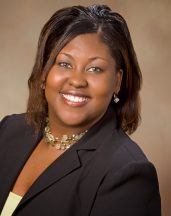 Monica joined Jackson State University Division of General Counsel in 2014.
Monica has over fifteen years of legal experience, beginning her legal career in corporate litigation as a Paralegal Assistant at the law office of Forman Perry Watkins Krutz and Tardy, Jackson, MS. Monica has worked as a Legal Secretary/Office Assistant at Simmons law group specializing in medical malpractice, property, corporate, and estate planning matters.  She received her degree in Business Management from Belhaven University in 2012.
Monica is married and the mother of three wonderful children. She is an active member and co-director of music at Faith for Life Christian Center.