General Counsel of Jackson State University
Mr. Taylor graduated from Mississippi College with a Bachelor of Arts degree in English in 1996 and earned his Juris Doctor degree from the University of Mississippi in 1999. The majority of Mr. Taylor's legal practice has been dedicated to complex civil litigation, including automobile liability, premises and security liability, products liability, medical malpractice, toxic tort and insurance coverage. Following several years as a partner with Scott Sullivan Streetman & Fox in Ridgeland, Mr. Taylor was a founding member of the firm of Gladden Ingram & Taylor in Madison. Most recently, Mr. Taylor has practiced in the medical malpractice litigation division of Morgan & Morgan, PA. Mr. Taylor has earned an AV Peer Review Rating by Martindale Hubbell, recognizing the highest rating for ethics and professional ability. In addition to his extensive corporate and litigation practice, Mr. Taylor has also served as a continuing legal education speaker to the Mississippi Bar on the topics of ethics and trial practice. Mr. Taylor is a 2005 graduate of the International Association of Defense Counsel Trial Academy at Stanford University. Mr. Taylor is married to Sherry Taylor and is the proud father of twin boys, a step-daughter and a step-son. He is a member of St. Andrews Cathedral in downtown Jackson.
Associate General Counsel
COMING SOON
Paralegal/Office Manager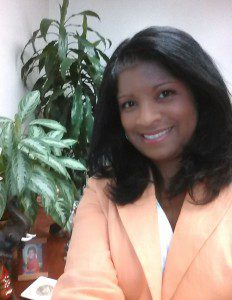 Tiffany Houston Dockins joined Jackson State University's Division of General Counsel as a paralegal in 2007, bringing 15 years of legal experience from various Plaintiff and Defense law firms throughout the Jackson Metropolitan Area. A graduate of Jackson State University, Tiffany earned her B.S. degree in the Department of Mass Communications. Her primary responsibilities include case management of University litigation, EEOC and interdepartmental complaints, as well as managing public records requests, subpoena requests, contracts and University policy files and databases. Other duties include assisting with discovery requests; coordinating depositions and office management.