DL 501: Introduction to Blackboard Learn 9
Course Description
AIT Online Registration website.
---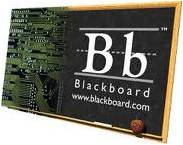 Introduction to the design and delivery of online coursework comprises this course. Participants will gain the basic knowledge and experience necessary to either supplement an existing course or to design an entirely new course in Blackboard. After experiencing Blackboard from the students' perspective and working with Blackboard communication tools, participants will learn to navigate a course in Blackboard.
Before Taking this Course
Course participants should have a working knowledge of basic computer operation and function and experience with Internet navigation.
Learning Outcomes
Develop a basic course structure in Blackboard.
Add resources and content.
Communicate with students.
Perform basic student and course management functions.
Navigate Blackboard effectively in both student and designer views.
Use Blackboard tools and links to format a Blackboard course.
Communicate with students using chat, virtual classroom, email, and discussions.
Organize and manage course files.
Add content to a course.
Perform basic student management functions.
Create and restore course backups.
Outline
Brief overview of Blackboard
Student perspective
Designer view introduction
File management
Create homepage and content
Manage students
Course maintenance