EDOC 100: Discover Microsoft Word
Course Description
AIT Online Registration website.
---
In this training, participants will be given an overview of the different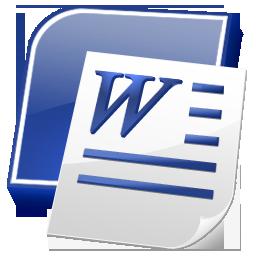 features of Microsoft Word . Participants will learn to use Microsoft Word to produce professional-looking documents. Features included are typing, formatting, editing, document spacing, margins, page numbering and saving a document. Prerequisite: Participants must complete "Introduction to Microsoft Excel Part 01" before attending "Part 02".
Learning Outcomes
Examine word processing concepts and explore the Microsoft Office Word environment.

Create a new document.
Open, save and print a document.
Edit and format text.
Change the page layout, background and borders.
Insert headers and footers.
Insert and edit tables.
Insert clip art and pictures to documents.
Perform a mail merge.
Share and review shared document files.

Outline

Word Basics
Work with Text
Format Documents
Work with Text Objects
Work with References
Work with Illustrations
Specialized Documents
Collaborate with Others
Web Pages