The Master's of Science degree in Mass Communication at Jackson State University provides students with theoretical and practical knowledge about the field of mass communication with emphasis on engaging students in critical thinking and research skills. Students work closely with top tenured and tenured track faculty members in a program with a heavy research focus or practical media application focus. All students take the required four courses in our sequence (MC 500, MC 501, MC 502, MC 506) in order to build the necessary foundation for completing the master's degree coursework.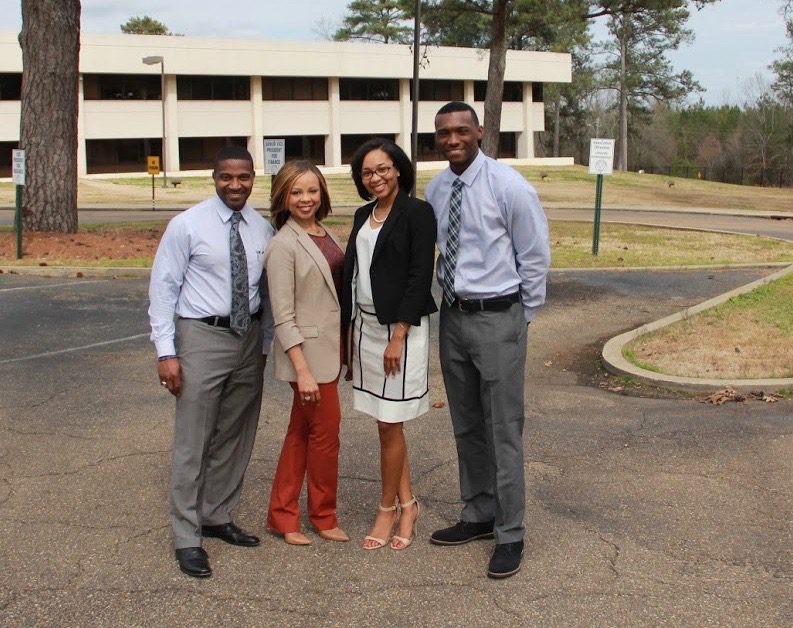 Admission Requirements
Applicants must follow the formal application process for admission. A minimum GPA of 3.0 (B average, on a 4.0 scale) at the undergraduate level is required for regular graduate admission. A GPA of at least 2.80 at the undergraduate level is required for conditional admission. Students must take the Graduate Record Examination (GRE) test, submit two official transcripts from all accredited colleges and universities attended, three letters of recommendation, and a succinct statement of purpose indicating how the applicant fits our program. In addition, all applicants must submit proof of immunization prior to receiving admission. Out-of-state applicants must submit a $25 application fee money order at the time of application. For full consideration, students must submit applications by March 1st (Fall admission), March 15th (Summer admission), or October 15th (Spring admission). For more information on the application procedure, please refer to the Division of Graduate Studies at: (601) 979-2455.
Degree Requirements
Students are required to complete a minimum of 33 credit hours in order to complete the graduate program. Transfer students must complete at least 21 hours in residence at Jackson State University to be eligible for a Master's Degree in Mass Communication. Students must also select a minimum of 15 elective credit hours from the 500-level hours in Mass Communication. Pending advisee approval, graduate students might be able to select courses from different graduate programs throughout the university to fulfill this requirement. After 24 semester hours are completed, including the core requirements, a student may submit an application for candidacy. In addition, graduate students must also complete a comprehensive examination and either a master's thesis or project.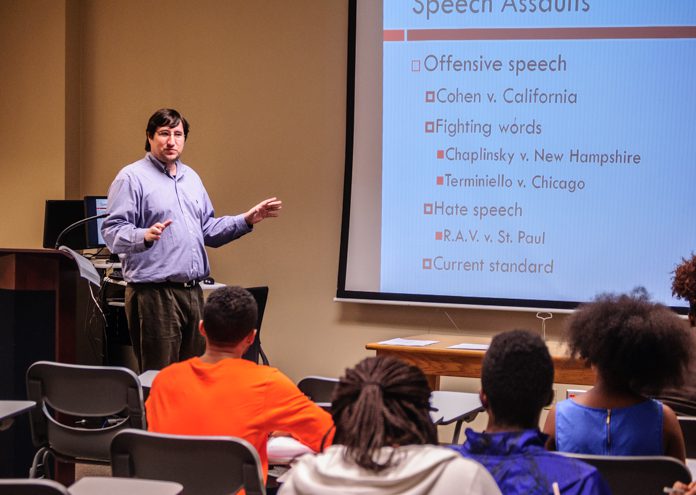 Master's Degree Core Courses
MC 500 Seminar in Mass Communications

MC 501 Research Methods in Mass Communication

MC 502 Advanced News Reporting

MC 506 Seminar-Urban Affairs Reporting

Master's Degree Elective Courses
MC 503 Seminar in Mass Media Research

MC 506 Seminar-Urban Affairs Reporting

MC 508 Broadcast Journalism

MC 509 Electronic News Gathering

MC 520 Minorities and Women In Mass Media

MC 522 Television Production

MC 526 Television Documentary

MC 527 Politics and the Press

MC 529 Legal and Ethical Aspects of Mass Communication

MC 530 Media Management

MC 532 International Journalism

MC 546 Studies In Film Criticism

MC 547 Film as Social and Intellectual History

MC 550 Seminar: Communications Media and Issues In Society

MC 570 Writing for Public Relations

MC 571 Public Relations Practice

MC 572 Corporate Communications

MC 573 Advertising Campaigns

MC 598 Independent Research Project

MC 599 Thesis Writing

Still have Questions?
Please make sure you contact the SJMS at 601.979.2151 or send an email to Dr. Luis Almeida, Interim Chair/Graduate Coordinator, luis.c.almeida@jsums.edu if you have any additional questions. Thank you for considering a Master's Degree in Mass Communication from Jackson State University.
Copyright © 2015, Jackson State University