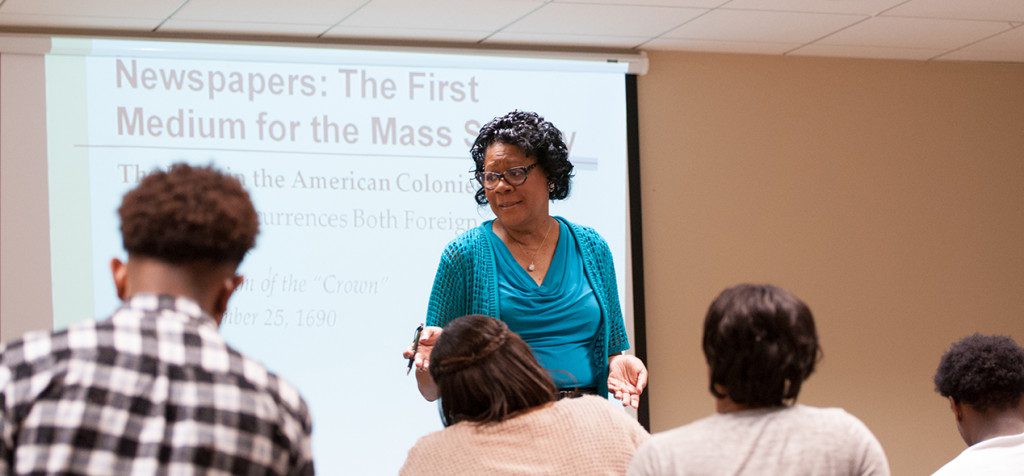 Jackson State University is committed to the growth of the School of Journalism and Media Studies through excellence in the classroom and practical training with faculty and adjunct professionals who bring industry-based applications. Students in the SJMS learn to write with accuracy, clarity, truth, fairness, and creativity in the appropriate forms and styles. Students will also gain expertise in all aspects of multimedia, production, editing, research, on-air and web design.
The School of Journalism and Media Studies includes the Department of Mass Communication; JSUNN-Tiger TV, the closed circuit instructional television station; JSUTV, the university's commercial station; WJSU-88.5, the university's public radio station; eXperience magazine, a bi-annual publication that details the student experiences of Jackson State University students; and The Blue & White Flash, the university's award winning student newspaper. The school consists of full-time faculty members with expertise in various areas of media and communication, a team of adjunct professionals with many years of experience in the field of communications and 20 advisory board members.
Students can choose from three major concentrations where they are exposed to both theoretical and hands-on experiences. These concentrations are Multimedia Journalism, Integrated Marketing Communication and Media Production.
Multimedia Journalism: What is it?
Multimedia Journalism is a field of communication that combines multimedia elements, e.g., sound, videos, text, images and graphics to tell a story. Career options for SJMS multimedia journalism graduates include print, online and broadcast opportunities. Graduates attain jobs at print and online newspapers and magazines as reporters, writers, copy editors, photographers, and videographers. Broadcast options include jobs at news and radio stations as reporters, anchors, audiovisual technicians, studio engineers and producers.
Students are required to take 21 hours of core courses, in addition to the 21 hours of multimedia journalism track courses.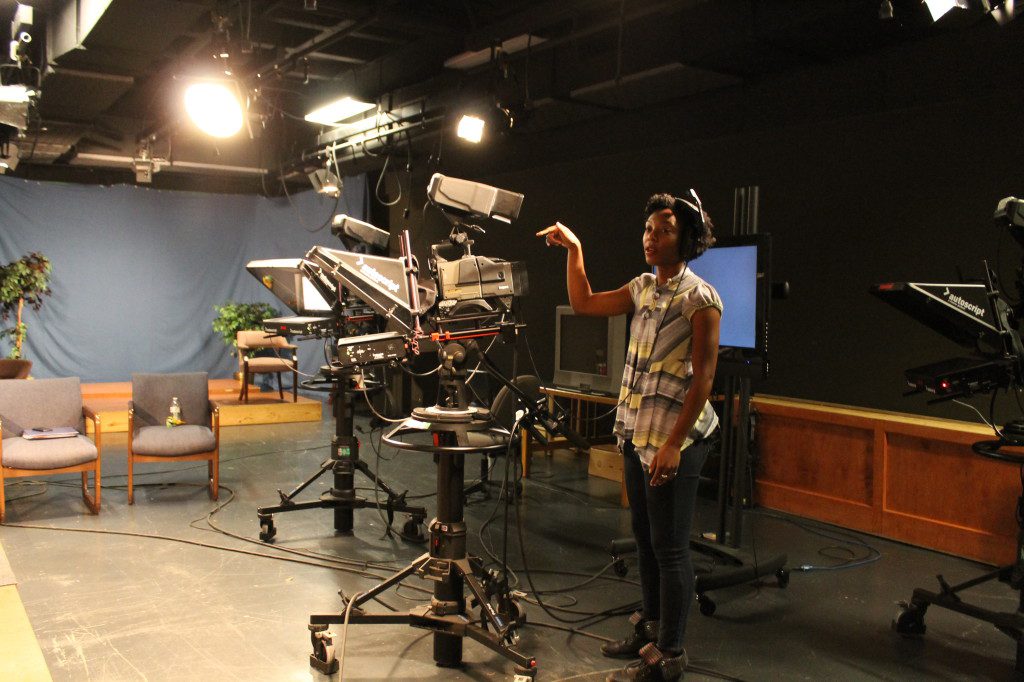 Integrated Marketing Communication: What is it?
Integrated Marketing Communication (IMC) is defined as a planning process designed to assure that all brand contracts received by a customer or prospect for a product, service, or organization are relevant to that person and consistent over time (American Marketing Association). IMC is a multidisciplinary field that large organizations e.g., Apple, HP, Target and FedEx use as part of their overall corporate operation. A shift to interactive media and widespread Internet availability has made IMC a top choice for communication majors.
Students are required to take 21 hours of core courses, in addition to the 21 hours of IMC track courses. All IMC majors must take courses in Marketing.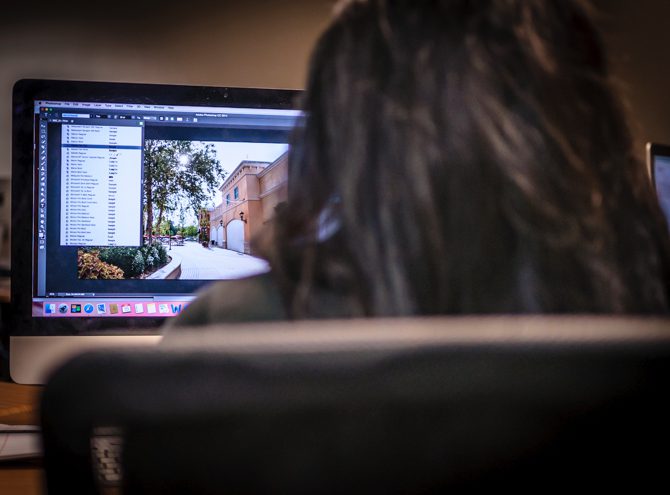 Media Production: What is it?
Media Production is the process of producing visual or new media creation, e.g., video editing and production, multimedia authoring, and the creation of media artifacts for television delivery. Students are required to take 21 hours of core courses, in addition to the 21 hours of Media Production track courses.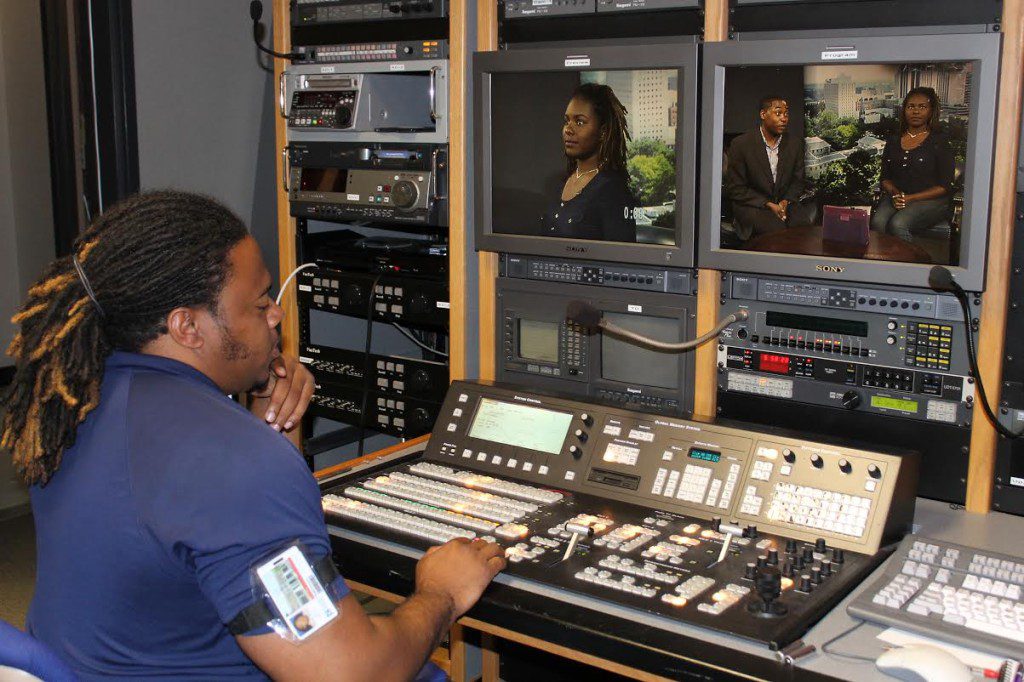 Minor Requirements
Students interested in pursuing a minor in Mass Communication can do so by completing 21 credits of coursework in the SJMS three specialties.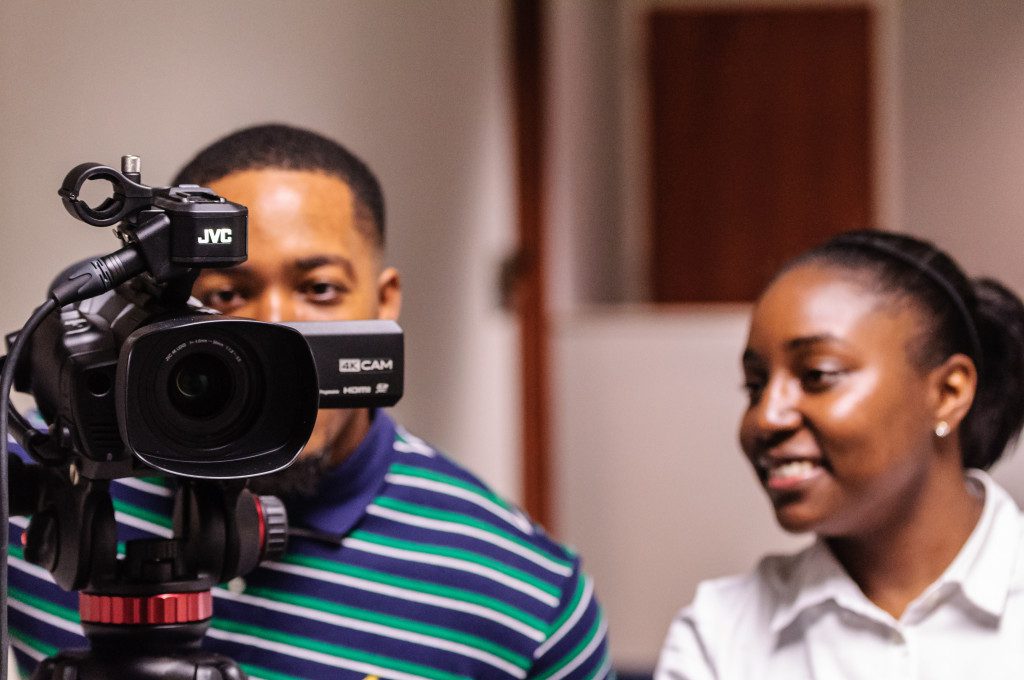 Option #1: Multimedia Journalism
MC 200

Introduction to Mass Communications

MC 201

Introduction to Media Writing

MC 301

Introduction to News Reporting

MC 303

Broadcast Writing

MC 320

Online Journalism

MC 305

Copy Editing

MC 307

Photojournalism
Option #2: Integrated Marketing Communications
MC 200

Introduction to Mass Communications

MC 201

Introduction to Media Writing

MC 330

Introduction to Integrated Marketing Communications

MC 423

Advertising and Media Selection

MC 470

Writing for Public Relations

MC 471

Public Relations Practice

MC 473

Integrated Marketing Communications Campaigns
Option #3: Media Production