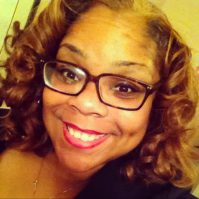 In October 2013, Dr. Summer E. Graves was named Center and Project Coordinator of the Richard Wright Center (RWC). As coordinator, her duties include coordinating services within the RWC, assisting with training graduate and peer tutors, facilitating writing workshops for faculty, staff and students at JSU, and tutoring students one-on-one within the center.
Before being appointed at the RWC, Dr. Graves served as the Literacy and Field Service Specialist for the America Reads-Mississippi (ARM) AmeriCorps program at Jackson State University from Spring 2008-Summer, 2013 where she trained national service members methods of literacy instruction and facilitation to actively engage students within the Mississippi Learning Institute's P-20 initiative. During her time with the ARM program, Dr. Graves also coordinated monthly community service and service-learning initiatives all aimed at improving the social climate of the JSU community.
Since Spring 2011, Dr. Graves has also served as English Instructor for the Department of English and Modern Foreign Languages and The College of Lifelong Learning at Jackson State University teaching Composition I, Composition II, Advanced Composition, World Literature, and Professional Writing, and also for the University of Phoenix in Jackson, MS, teaching Essentials of College Writing and Composition. Her research interests include impactful pedagogy and andragogy.
Dr. Graves has presented at many conferences with the Mississippi Center for Nonprofits, and Mississippi Commission for Volunteer Service all with the goal of spreading the awareness of the instrumental parts literacy and community service play within the lives of Mississippians.
Dr. Graves earned her Ph.D. in Urban Higher Education and both her B.A. and M.A. in English at Jackson State University.