Welcome to the Jackson State University Department of Accounting, Finance, and Entrepreneurship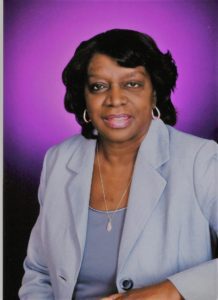 The Department of Accounting offers the BBA degree with a major in accounting.  Also, we work with the College of Business Graduate Business Studies to offer the Master of Professional Accountancy (MPA) and the PHD in Business with a concentration in Accounting. 
Accounting graduates are trained to speak the technical language of business.  Our BBA and MPA graduates find employment opportunities in public accounting (e.g., "Big Four CPA Firms"), Government (e.g., Internal Revenue, FDIC, FBI, state tax and audit agencies) and Industry (corporate financial reporting, internal audit, etc.).  Many of our graduates do go on to sit for and complete the Uniform Certified Public Accountant Examination.
There are many reasons why you should consider pursuing an accounting degree at JSU. All of our full-time accounting faculty members are Certified Public Accountants with real-world experience.  Moreover, a majority of them also hold a terminal degree in the field of accounting. These faculty members are dedicated to helping you achieve your career goals in a student-friendly atmosphere—we internationally limit most classes for accounting majors to 35 students per course.  We have a very active Accounting Society Organization which provides a variety of opportunities for our students to learn more about the accounting profession and interact with professional accountants.  Finally, the College of Business offers internship, co-op, and permanent placement assistance to all business graduates.  Thank you for taking the time to explore our department. 
Dr. Bobbie Daniels, CPA
Interim Department Chair