The Division of Auxiliary Enterprises is dedicated to providing the highest quality products and services to the Jackson State University community. Our mission is to parallel with the goals of the University in providing goods and services to ensure a comprehensive campus community experience for students, faculty, and staff to maximize their success. We work diligently to support the University's mission as we provide the campus and extended communities innovative services through strategic business partnerships that continuously improve the value and enhance the overall campus style experience.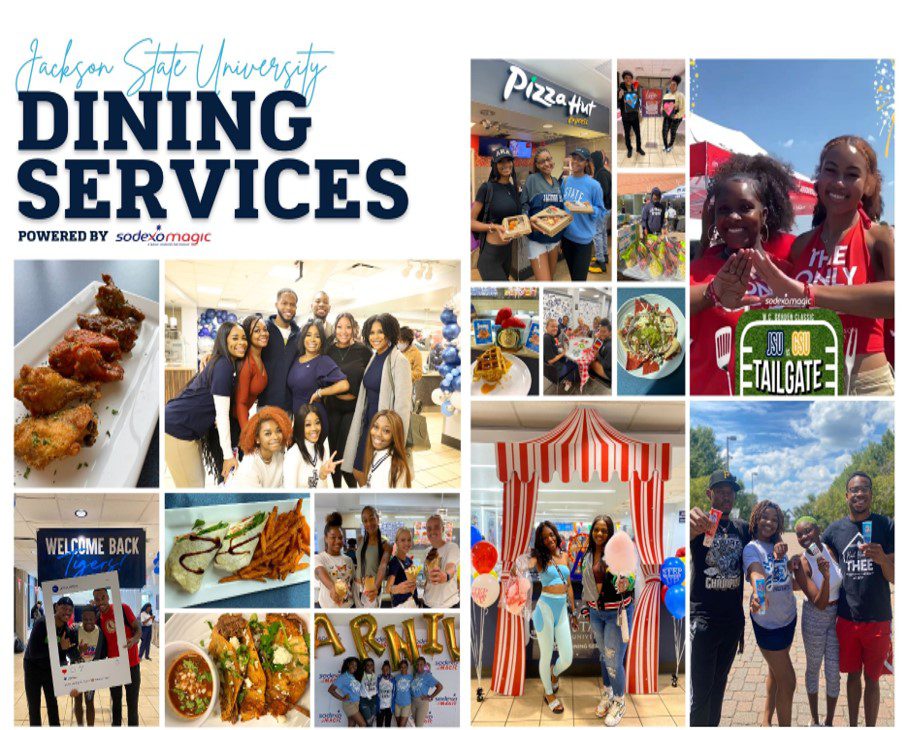 The division's entrepreneurial spirit and enthusiastic environment allow our teams to operate efficiently as well as collaboratively with the university community. The A-Team consists of JSU Dining Services/SodexoMagic, JSU Campus Store, Contractual Services, and JSU Postal Services.
A primary objective of the Division of Auxiliary Enterprises is to increase the quality, effectiveness, appearance, and efficiency of these goods and services, therefore, enhancing the University experience for students, faculty, staff, and campus visitors.
Departmental objectives are:
→ to train AE employees to be responsive to clientele needs;
→ to improve upon customer service;
→ to provide additional programming and educational services;
→ to deliver quality services to the University community;
→ to improve marketing strategies for the division
Our motto is "Making A Difference Through Service," How may we serve you?
Explore our many resources and please do not hesitate to reach out if you have any questions!