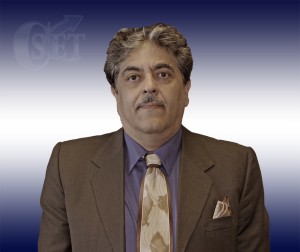 Welcome to the Civil and Environmental Engineering Programs. Civil Engineering, the oldest and broadest of the divisions of engineering, implements a range of public and private projects for improving the world's environment. The civil engineer integrates scientific principles including modern computational tools with engineering experience to conceive, plan, design, construct, operate, and maintain facilities such as network of highways and railroads, airports, bridges, buildings, dams, tunnels, environmental pollution control systems, water purification and distribution systems and urban transportation systems that maintain, protect, and enhance the quality of life in our society. Civil Engineering is about community service, development and improvement, which includes the planning, design, construction, maintenance and operation of facilities essential to modern technological society, ranging from transit systems to offshore structures to space satellites.
According to the Money Magazine, Civil Engineering is  "one of the top six careers in America". Those who enter civil engineers today can look forward to one of the most rewarding careers ever open to men and women – offering personal fulfillment, enduring service to humanity, prestige, career stability, and financial success. The U.S. Bureau of Labor Statistics predicts that job opportunities in civil engineering will increase by 20 percent from 2012 to 2022, much faster than the average for all occupations. Civil Engineering is No. 1 in Job Growth. In addition, civil Engineers will be by far the highest in demand among all engineering occupations.
The Undergraduate Civil Engineering Program at JSU is accredited by the Engineering Accreditation Commission of ABET, http://www.abet.org. The undergraduate curriculum offers two concentrations in "General Civil Engineering" and "Environmental Engineering". Specialized courses in environmental engineering, geotechnical engineering, structural engineering, transportation engineering, and water resources engineering are offered.
At the graduate level, we offer M.S. and Ph.D. programs in the following emphasis areas:
Civil Engineering;
Environmental Engineering; and
Coastal Engineering.
We remain open and committed to an innovative engineering education, and the high quality research as an integral part of our education program.