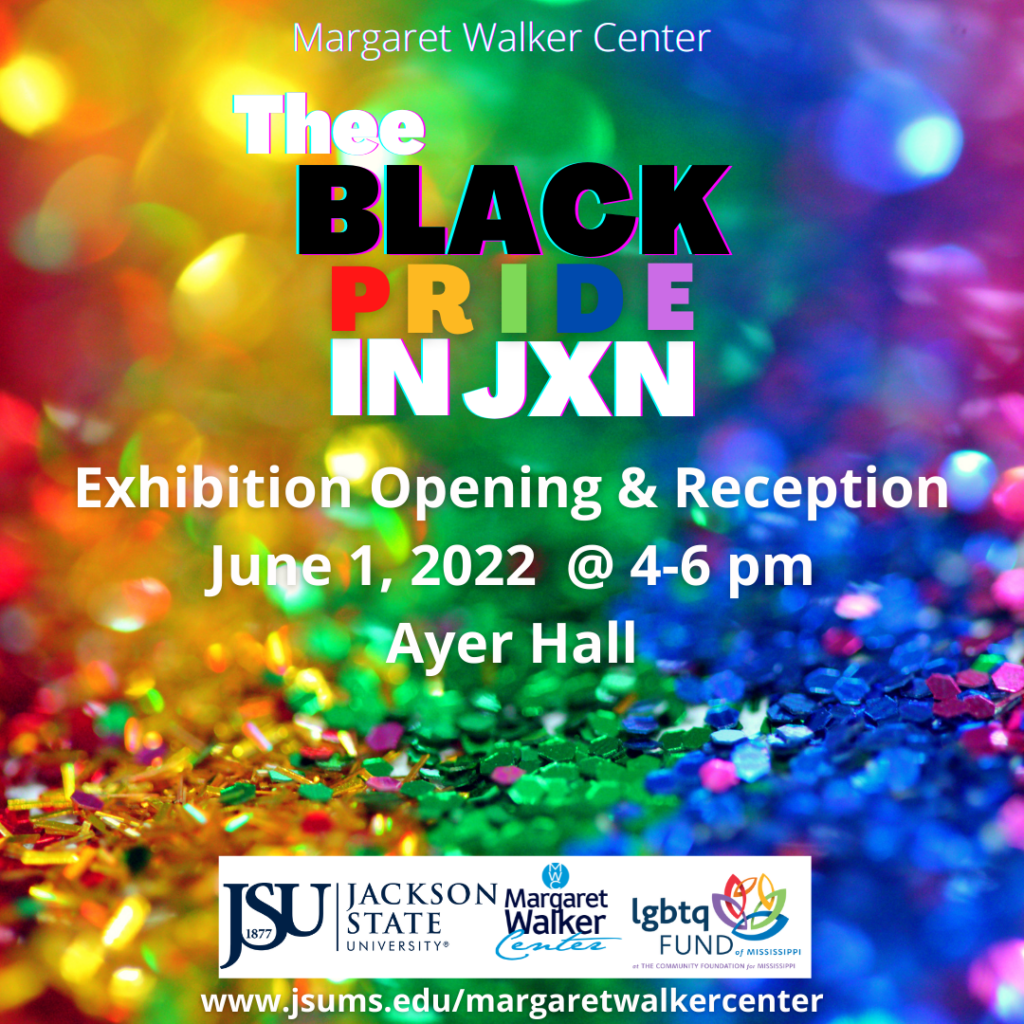 Join the Margaret Walker Center from 4:00 – 6:00 p.m. on Wednesday, June 1, 2022, in Ayer Hall on the campus of Jackson State University for the opening of the exhibition Thee Black Pride in JXN and a special reception sponsored by Capital City Pride!
Thanks to a generous grant from the LGBTQ Fund of Mississippi, the MWC launched Thee Black Pride in JXN as an 
oral history project
to capture, preserve and exhibit the stories of Jackson's Black LGBTQ community. Destiny Sears, an undergraduate intern at the Margaret Walker Center, conducted the first round of interviews, prior to her recent graduation from JSU. Over the course of a semester, Ms. Sears underwent in-depth oral history training from the MWC Mellon Foundation Oral Historian, Alissa Rae Funderburk, in order to accurately record the stories of four volunteer narrators: Aaron Walker, Donovan Morton, Germany Tate and Joshua Knight.
This exhibition tells their stories. It opens on the first day of June, internationally recognized as the beginning of LGBTQ Pride month, so that we may remember that everybody is worthy of having their story shared with pride. View the exhibition video
here
.