Department of Chemistry, Physics, and Atmospheric Sciences – PHYSICS

College of Science, Engineering, and Technology
---
If you have ever wondered scientifically, "why" something is the way it is, or "how" can something exist or behave the way it does, then you've entered the realm of physics. Physics is the most fundamental of all sciences, and is the study of nature that is all around us. Physicists try to understand the most basic laws that govern the behavior of nature.
The Physics program will prepare students to compete globally by offering rigorous quality programs in physics, meteorology, and earth system science that will drive them to becoming passionate lifelong learners and leaders through professional service and scholarly contributions within the world's scientific community. Our program is becoming the country's primary source of African American who hold Bachelor's Degrees in Meteorology and Earth System Science. Our students participate in research projects in well-equipped laboratories and present the results at national conferences.
Peter Chang, Ph.D.
Assistant Professor
JSH 306
601-979-2566
peterpchang@hotmail.com
Qilin Dai, Ph.D.
Associate Professor
JSH 352
601-979-3624
Qilin.dai@jsums.edu
Mehri Fadavi, Ph.D.
Chair/Professor of Chemistry, Physics & Atmospheric Science
JSH 327
601-979-3634
mehri.fadavi@jsums.edu
Serguei Goupalov, Ph.D.
Associate Professor
JSH 358
601-979-3633
serguei.goupalov@jsums.edu
Ezat Heydari, Ph.D.
Professor
JSH 136
601-979-4230
ezat.heydari@jsums.edu
Abu Khan, Ph.D.
Assistant Professor
JSH 344
601-979-8628
ansarik@bellsouth.net
Duanjun Lu, Ph.D.
Assistant Professor
JSH 328
601-979-3614
dlu@twister.jsums.edu
Nihar Pradhan, Ph.D.
Associate Professor
JSH 357
601-979-7012
nihar.r.pradhan@jsums.edu
Remata S. Reddy, Ph.D.
Professor
JSH 348
601-979-3636
remata.s.reddy@jsums.edu
Tigran V. Shahbazyan, Ph.D.
Professor
JSH 356
601-979-3619


tigran.shahbazyan@jsums.edu

Vijaya Shankar
Instructor
JSH 324
601-979-7012
vijaya.shankar@jsums.edu
Loren White, Ph.D.
Associate Professor
JSH 342
601-979-3635
loren.d.white@jsums.edu
Shan Yang, Ph.D.
Associate Professor
JSH 350
601-979-3611
shan.yang@jsums.edu

Jian-Ge Zhou, Ph.D.
Assistant Professor
JSH 354
601-979-3758
jiange.zhou@jsums.edu
STAFF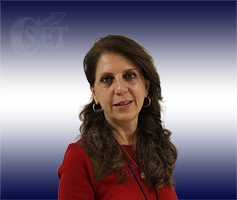 Vida Amouzandeh
Administrative Assistant
JSH 327
601-979-3634
vida.amouzandeh@jsums.edu
Teresa Demeritte, Ph.D.
Program Manager
JSH 321
601-979-2969
teresa.demeritte@jsums.edu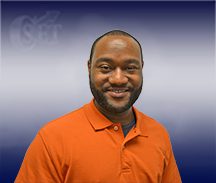 Cary Smith
In-Service Coordinator
JSH 321
601-979-3627
cary.smith@jsums.edu
READY TO JOIN?
For more information, please contact us at (601) 979-7012.  We look forward to meeting with you and seeing how our program can help you achieve your goals.