Department of Chemistry, Physics, and Atmospheric Sciences – PHYSICS

College of Science, Engineering, and Technology
---
If you have ever wondered scientifically, "why" something is the way it is, or "how" can something exist or behave the way it does, then you've entered the realm of physics. Physics is the most fundamental of all sciences, and is the study of nature that is all around us. Physicists try to understand the most basic laws that govern the behavior of nature.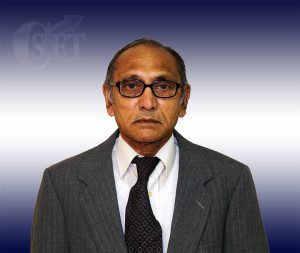 Contact Information:


Phone: (601) 979-7012
Fax: (601) 979-3630
remata.s.reddy@jsums.edu









Education

Ph.D. in Atmospheric Physics, University of Poona, India
M.Sc (Tech) in Applies Geophysics, Andhra University, India
B.Sc in Physics, Osmania University, India
Research Interests

Tropical Meteorology
Mesoscale Numerical Modeling for Weather Research and Forecast
Climate Variability and Satellite Meteorology
Selected Publications

A study of heat flux over Gulf of Mexico and its relationship with hurricane Opal, R. S. Reddy and R. L. Miller, Proc., of 22nd Conference on Hurricanes and tropical meteorology, May 19-23, 1997, Ft.Collins, CO.
Air-Sea interactions over the Gulf of Mexico and their relation to the hurricane Opal, R. S. Reddy, Latrice Maxie and R. L. Miller, Proc. of 9th Conference on Interaction of the Sea and Atmosphere, AMS, 11-16, January 1998, Phoenix, Arizona.
Mesoscale modeling for the Gulf Coastal States, Paul Croft, R. S. Reddy, P. Patrick and A. M. Sealy; Proc. of 2nd conf. On coastal prediction, 11-15. Jan.1998, Phoenix, Arizona.
A Study of Air-Sea Interactions, Hurricane Predictive Index (HPI) and 1995 Hurricane Activity over the Gulf of Mexico. R. S. Reddy, Ronnie Guyton and R. L. Miller, Proc. AMS 23rd Hurricane & Tropical Meteorology, January 1999, Dallas, TX.
Mesoscale circulation over complex surface surface in Lousisiana-Mississippi (LA-MS) coastal region, R. S. Reddy, Jan Hafner and Paul Croft; The Tenth PSU/NCAR Mesoscale Model User's Workshop, 21-22, June 2000, Boulder, Colorado.
Physics allows you to study the forces that shape the fabric of nature and learn what the universe if made of and how it works.
You will receive a solid grounding in fundamental physics and have access to a wide range of elective courses including optics, particle and solid-state physics, nonlinear dynamics, astronomy and geophysics. Running experiments and engaging in faculty-led research develops your quantitative critical thinking skills, and you will gain the ability to use data to test and evaluate models, explanations, and methods.
 In lab-based classes and with faculty-led research opportunities, you will learn to think like a physicist. Explore accelerator physics at CERN, or learn about the frontiers of space and time while searching for extrasolar planets and world-renowned observatories. Explore the mind-bending consequences of Einstein's theory of gravity and curved space-time, or unlock the mysteries of our awesome Earth with field research opportunities. Become a science educator and make a difference in propelling P-12 STEM education in the 21st century. At Jackson State University, you are part of the process of creating new scientific knowledge. 
"Challenging Minds, Changing Lives."
APPLY YOUR KNOWLEDGE
Your time will be spent collecting and analyzing data or running experiments on state-of-the-art equipment – not solely sitting at desks. 
CAREER OPPORTUNITIES
Physics majors have a plethora of career options after studying the mechanics of matter and understanding concepts such as optics, solid-state physics, particle physics, and much more:
| | | | |
| --- | --- | --- | --- |
| Technical Writer | Science Teacher | Forensic Scientist | Professor |
| Data Analyst | Research Analyst | Web Developer | Design Engineer |
| Systems Analyst | Research Engineer | Meteorologist | Research Scientist |
| Scientist | Application Developer | Product Development Engineer | Process Engineer |
| Radiation Safety Officer | Materials Engineer | Nuclear Engineer | R&D Engineer |
| Aeronautical Engineer | Electronics Engineer | Data Scientist | Quantitative Analyst |
RESEARCH
For many years, we have played a central role in new physics developments and advancements.
Want to learn more? Click below to view our advancements.
READY TO JOIN?
For more information, please contact us at (601) 979-7012.  We look forward to meeting with you and seeing how our program can help you achieve your goals.