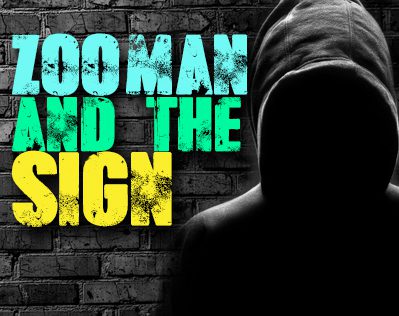 ZOOMAN AND THE SIGN written by Charles Fuller and directed by Dr. Mark Henderson.
ZOOMAN is a Black teen in Philadelphia who senselessly terrorizes his community without regard for color. His most recent crime is the killing of a 12 year-old Black girl on a street filled with witnesses, all of whom are afraid to talk. The dead girl's bereaved father posts a sign accusing the entire community of cowardice in the face of the ever escalating violence.
Disclaimer: This Play Contains Strong Language
PRODUCTION RUN:
October 7, 8, 9, 11, 2021 at 7:00 PM
October 8, 2021 at 10:00 AM (Special School Performance)
October 10, 2021 at 2:00 PM (Matinee)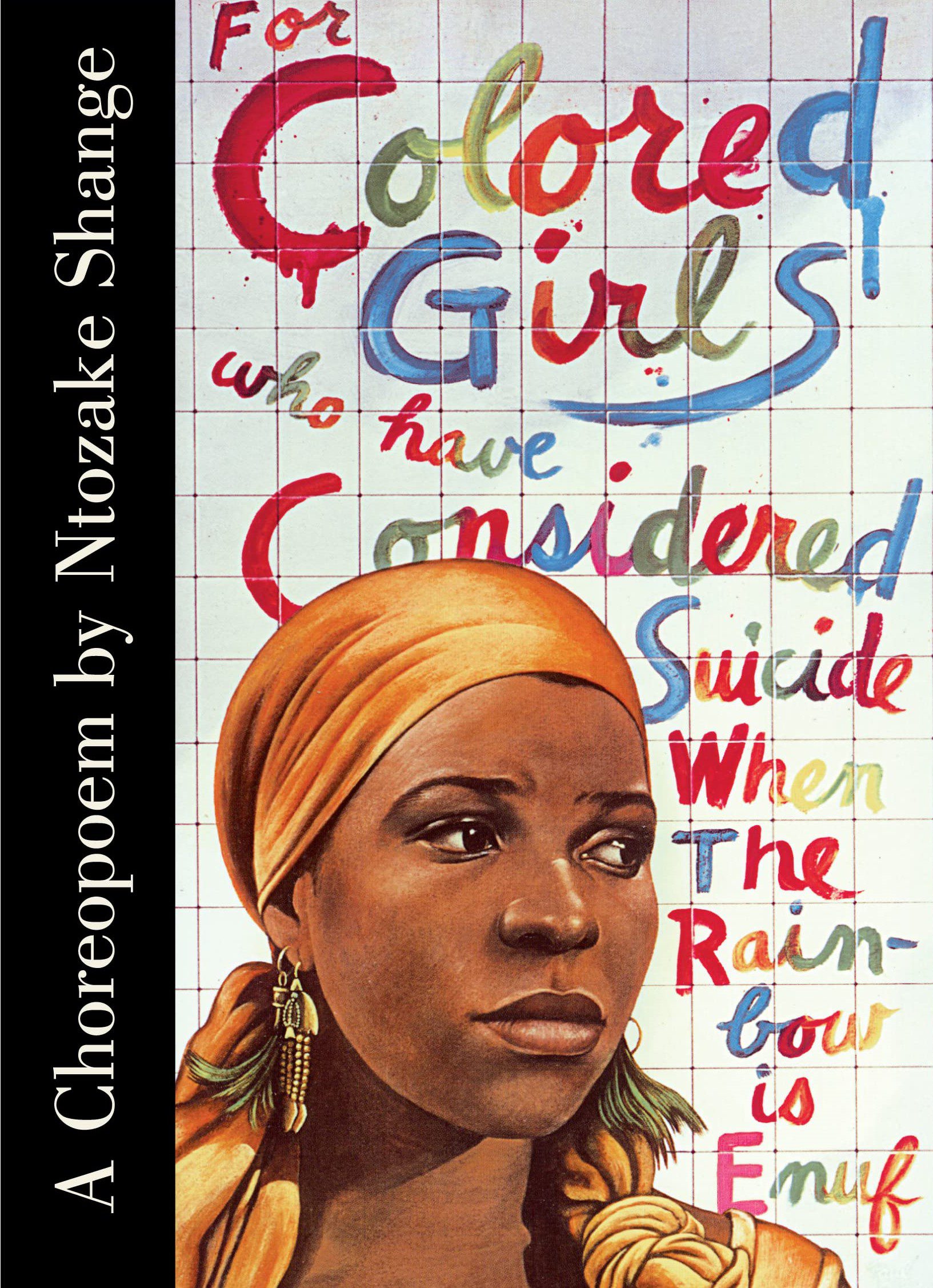 For Colored Girls who have Considered Suicide When The Rainbow is Enuf written by Ntozake Shange and directed by Yolanda Williams.
FOR COLORED GIRLS tells the stories of seven Black women who have suffered oppression in a racist and sexiest society. As a choreopoem, the piece is a series of 20 separate poems choreographed to music that weaves interconnected stories of love, empowerment, struggle and loss into a complex representation of sisterhood.
PRODUCTION RUN:
November 11, 12, 13, 15, 2021 at 7:00 PM
November 12, 2021 at 10:00 AM (Special School Performance)
November 14, 2021 at 3:00 PM (Matinee)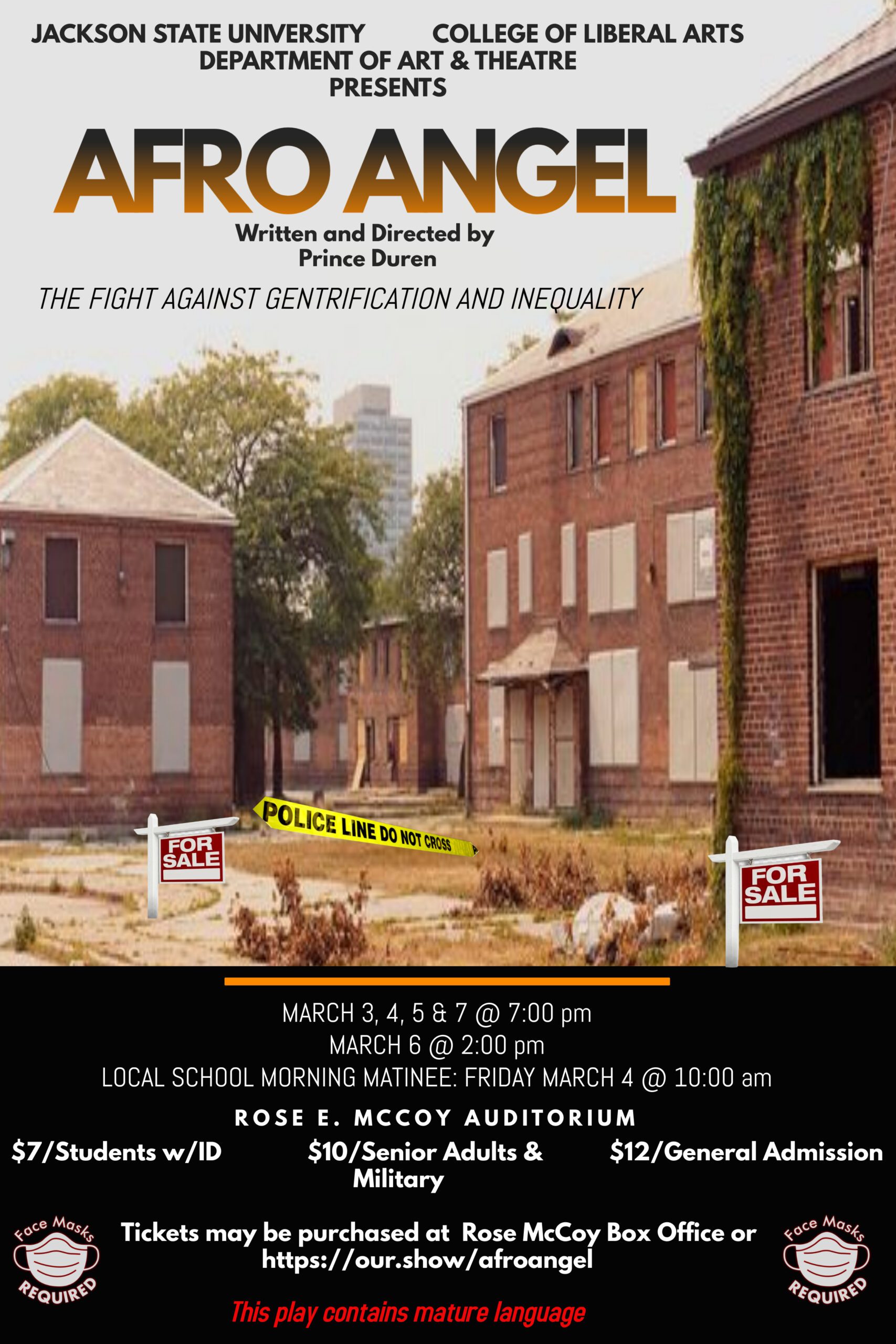 Afro Angel written and directed by Prince Duren.
In a world where culture is replaced by the normalcy of gentrification, AFRO ANGEL is a modern day urban love story between two individuals from different sides of the 'proverbial' tracks, both trying to connect to something deeper than themselves, but not knowing that their connection lies within their own 'Afro Angel'.
PRODUCTION RUN:
March 3, 4, 5, 7, 2022 at 7:00 PM
March 4, 2022 10:00 AM (Morning Matinee)
March 6, 2022 at 2:00 PM