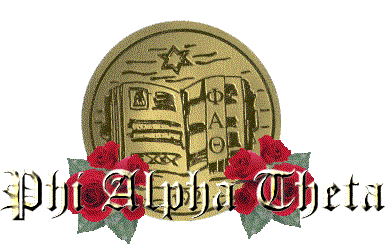 Students are cordially invited to apply for membership in the international honor society, Phi Alpha Theta.  Phi Alpha Theta cultivates the scholarly pursuit of historical study.  Its members are eligible to present papers at regional, national, and international fora and compete for prizes, awards, and scholarships.
If you are an undergraduate and you have completed at least 12 hours in history with a GPA of 3.1 and you maintain a 3.0 overall GPA you are eligible for membership.
If you are a graduate student now and your undergraduate credentials would have made you eligible for membership in Phi Alpha Theta at that time, you are eligible to apply now for current membership using your undergraduate credentials.
If you are a graduate student who has completed 9 graduate hours in history and you have an overall GPA of 3.0, you are eligible to join.
For more information contact Dr. Mark Bernhardt at 979-2495, Room 352, Department of History and Philosophy, Jackson State University or visit the national organization's website at http://www.phialphatheta.org
Mission Statement
We are a professional society whose mission is to promote the study of history through the encouragement of research, good teaching, publication and the exchange of learning and ideas among historians. We seek to bring students, teachers and writers of history together for intellectual and social exchanges, which promote and assist historical research and publication by our members in a variety of ways.