Inspiring Change…
Building Communities…
Making a Difference!

A Proud and Determined Student – Shawniece Nicole Wilmore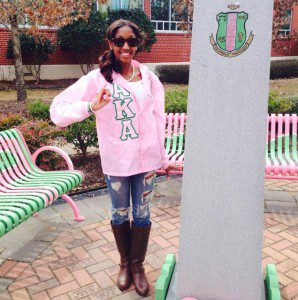 Shawniece Nicole Wilmore, 23, succumbed on Tuesday, December 16, 2014 in her hometown, Raytown, Missouri. She completed all of the requirements for the undergraduate social work program and was conferred her Bachelor of Social Work degree on December 12, 2014.
Mrs. Candice Riddley, her field instructor, said, "She was a very outspoken and vibrant student. It was a joy to have her as a student." Shawniece was involved in a number of extracurricular activities at the university: the Bachelor of Social Work Student Association, a member of the Essence of a Lady Tiger, Student Government Association Team, and a member of Alpha Kappa Alpha Sorority, Inc.
Even though Shawniece was unable to participate in the commencement ceremony, students in the Bachelor of Social Work Program ensured that she received her cap, gown, and stole that was signed with motivational messages.
Prior to her death, she launched the Shawniece Wilmore Foundation to cover her medical expenses and to raise funds for research development to avert other families from experiencing hardships as they deal with serious illnesses.
To donate to the foundation please visit: https://www.medgift.com/ShawnieceWilmoreFoundation

The School of Social Work Salutes an Exceptional Student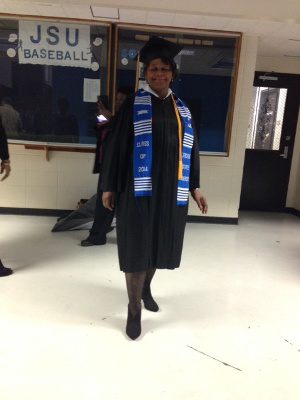 Ms. Wells, an undergraduate social work student, graduated on Friday, December 12, 2014 from Jackson State University. In spite of dealing with a number of barriers during her matriculation in the Bachelor of Social Work Program – College of Public Service, she overcame overwhelming challenges. Ms. Wells graduated summa cum laude with a 4.0 grade point average and is recognized as one of the student marshals for the Fall 2014 Commencement.
Carol stated, "I am happy to be finished with school and plan to apply to the Master of Social Work Program at Jackson State University". Not the traditional student, Carol is an exceptional young lady in her own right. And so, we salute Ms. Carol Wells and thank you for shining so brightly and being a successful student.
Mission of the School of Social Work
The School of Social Work provides educational opportunities for a diverse group of students to earn degrees at the baccalaureate, master's, and doctoral levels. Students learn the knowledge, skills, values, and ethics of the profession of social work in a supportive academic environment. The School produces graduates who apply their knowledge and skills to improve the Urban quality of life in Mississippi, the nation, and the world. Through their work, graduates empower vulnerable individuals, families, groups, organizations, and communities. Graduates are expected to demonstrate serious concern for economic, political, and social justice through practice, continuing education, and research.
Academic Programs



The School offers three programs: Bachelor of Social Work, Master of Social Work, and Ph.D. in Social Work.
Bachelor of Social Work
Master of Social Work
Ph.D. Program in Social Work
Accreditation/Affiliation



The Bachelor of Social Work and Master of Social Work Programs are accredited by the Council on Social Work Education (CSWE).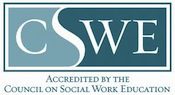 The Ph.D. in Social Work Program is affiliated with the Group for the Advancement of Doctoral Education (GADE).

Research/Training
The School also houses two research and training institutes.
Southern Institute for Mental Health Advocacy, Research and Training (SMHART)
Mississippi Child Welfare Institute