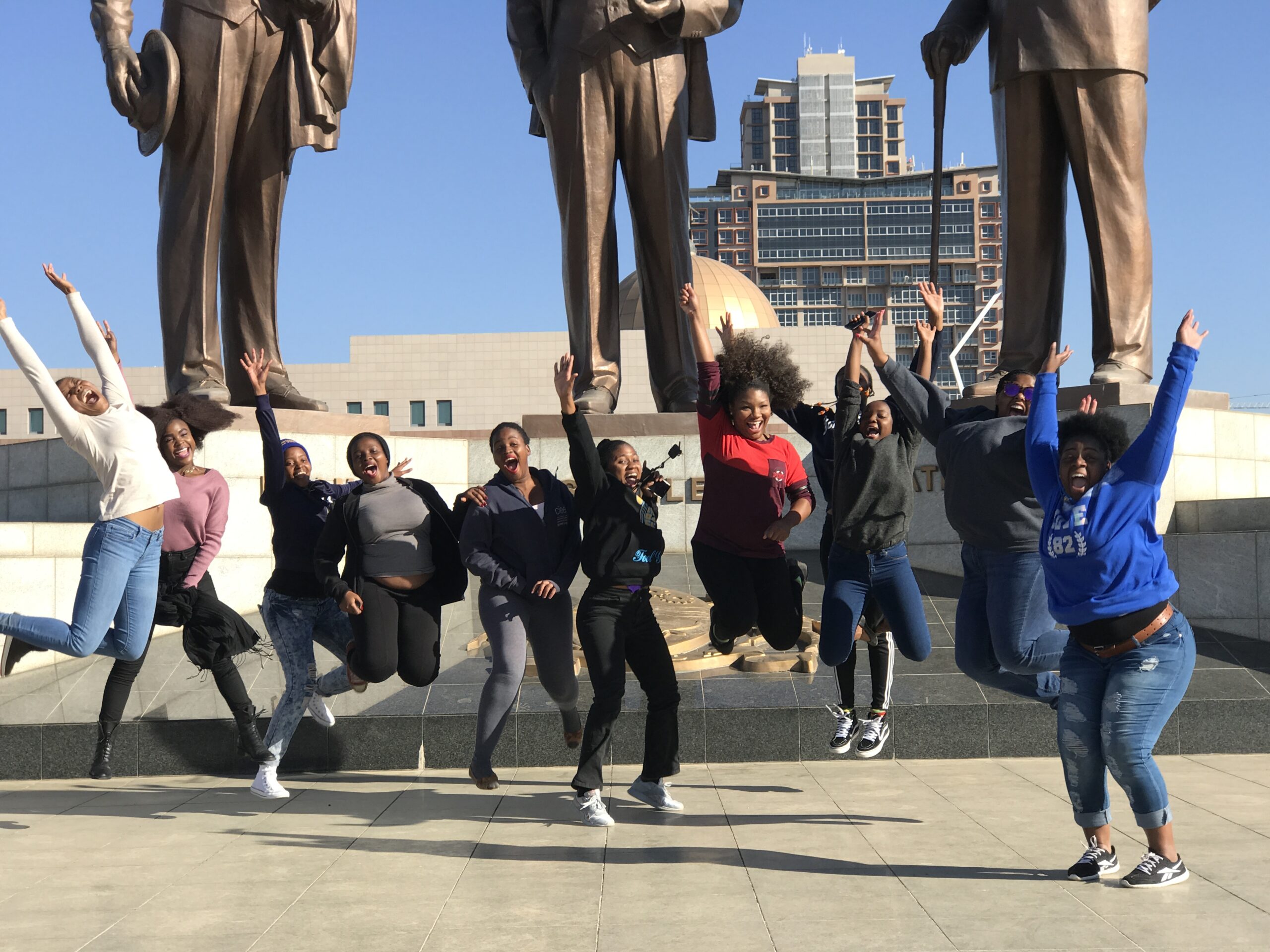 STEP 1: Complete the following forms:
STEP 2: Gather the following documents
Copy of your diploma (if your diploma only states the degree and not the program, include a copy of your official transcript). For Stem Degree List click

here

.

If STEM OPT extension is based on previous institutions U.S. STEM degree not from Jackson State University, also include:

Copy of previous U.S. STEM degree/Official Transcripts or Copy of Degree AND Copy of I-20 issued for previous U.S. STEM degree

A copy of Form I-94 (which can be obtained at https://i94.cbp.dhs.gov)
A copy of your current EAD card (front and back)
Copy of Diploma of Official Transcripts
Two (2) passport-style photos. (Write your name and I-94 number on the back of each photo)
Check or money order for $410 payable to "U.S. Department of Homeland Security" (The date format for your check should be as follows: month/day/year)
Completed G-1145 Form (optional; it signs you up for email/text message notification of your application's arrival at USCIS)
STEP 3: Submit copies of all documents in STEP 1 and 2 to JSU Global ISSS for review:
Complete applications will include the four (4) forms listed in STEP 1 (JSU Global OPT Job Reporting Form, Student Statement of Responsibility, I-983, I-765) AND STEP 2.
Allow 7-10 business days for processing. A JSU Global ISSS advisor will review your application and issue a new, updated I-20 with a STEM OPT Extension recommendation printed on page 2. BE SURE SIGN PAGE 1 once you receive.
STEP 4: Mail your application to USCIS:
Application time frame for the 24-month OPT extension
Students must apply for the 24-month OPT extension prior to the expiration of the first 12 months of "regular" OPT. The application must be received by USCIS prior to the expiration date of the first OPT period EAD in order to be properly (timely) filed. USCIS will not accept I-765 applications for STEM extensions any earlier than 90 days before the current EAD expiration date.
Mail the documents listed in STEP 2, the completed and signed I-765 and the NEW I-20 with DSO endorsement and YOUR signature to USCIS:
USCIS Chicago Lockbox

U.S. Postal Service (USPS):

USCIS
PO Box 805373
Chicago, IL 60680

FedEx, UPS, and DHL deliveries:

USCIS
Attn: I-765 C03
131 South Dearborn – 3rd Floor
Chicago, IL 60603-5517
If your I-765 mailing address is outside of Mississippi, review the USCIS mailing instructions to find the correct Lockbox location.
Click OPT 24-Month STEM Extension Guidlines for packet.