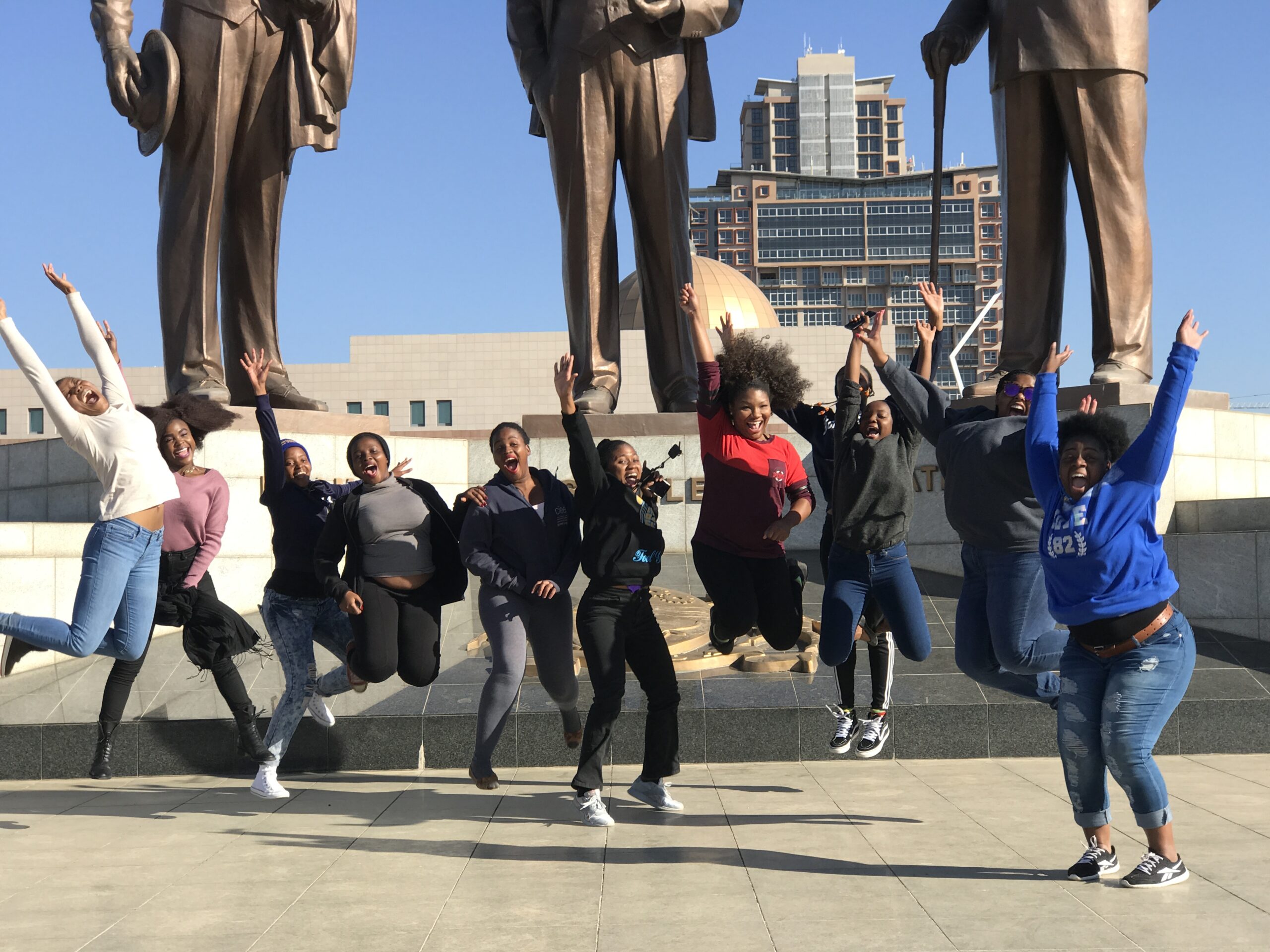 The Center for English as a Second Language (CESL)
Jackson State University has served the international community with excellence in intensive English learning through the Center for English as a Second Language (formerly the English as a Second Language Institute, or ESLI) since 1997. Headquartered in the JSUGlobal Office, the Center for English as a Second Language (CESL) is accredited by the Southern Association of Colleges and Schools (SACS) under the University's umbrella.
Since its inception, the CESL program has provided instruction to students from 66 countries over four continents. Many student have started in CESL and matriculated into Bachelors, Masters and Ph.D. programs at JSU and other universities.  Our students enjoy the best Mississippi has to offer both inside and outside the classroom. Through interactive lessons and community excursions, the staff works tirelessly to make sure every student learns.
The CESL program is organized into five eight-week sessions per calendar year. It provides intensive English language instruction to students wishing to gain a functional command of English to launch them into a successful academic or employment experience in the United States. Highly qualified instructors dedicated to innovation and best practices offer intensive academic English language instruction to international students. It also equips these students to face the linguistic and cultural challenges of living in an English-speaking environment and an increasingly global environment.
The program has five academic levels and accommodates beginner, intermediate, and advanced level students. A student's level is determined by a standardized placement test given to incoming students either upon the student's arrival or at the beginning of each Fall I session. Classes meet daily for a total of 20 hours per week. Instructional assessment is a scaffold of on-going tests. Advisers are assigned to students for academic advisement and tutoring. In addition, the program affords students the opportunities of field learning, volunteerism, and community outreach services. Shorter individualized sessions can also be arranged for a group of learners.  A certificate is awarded to students for satisfactory completion of the program. Apply online at https://www.jsums.edu/apply/, or call us at 601-979-1611.
Contacts:
Susan McGee, Ph.D.
ESL Instructor / Advisor
601-979-1606
susan.l.mcgee@jsums.edu