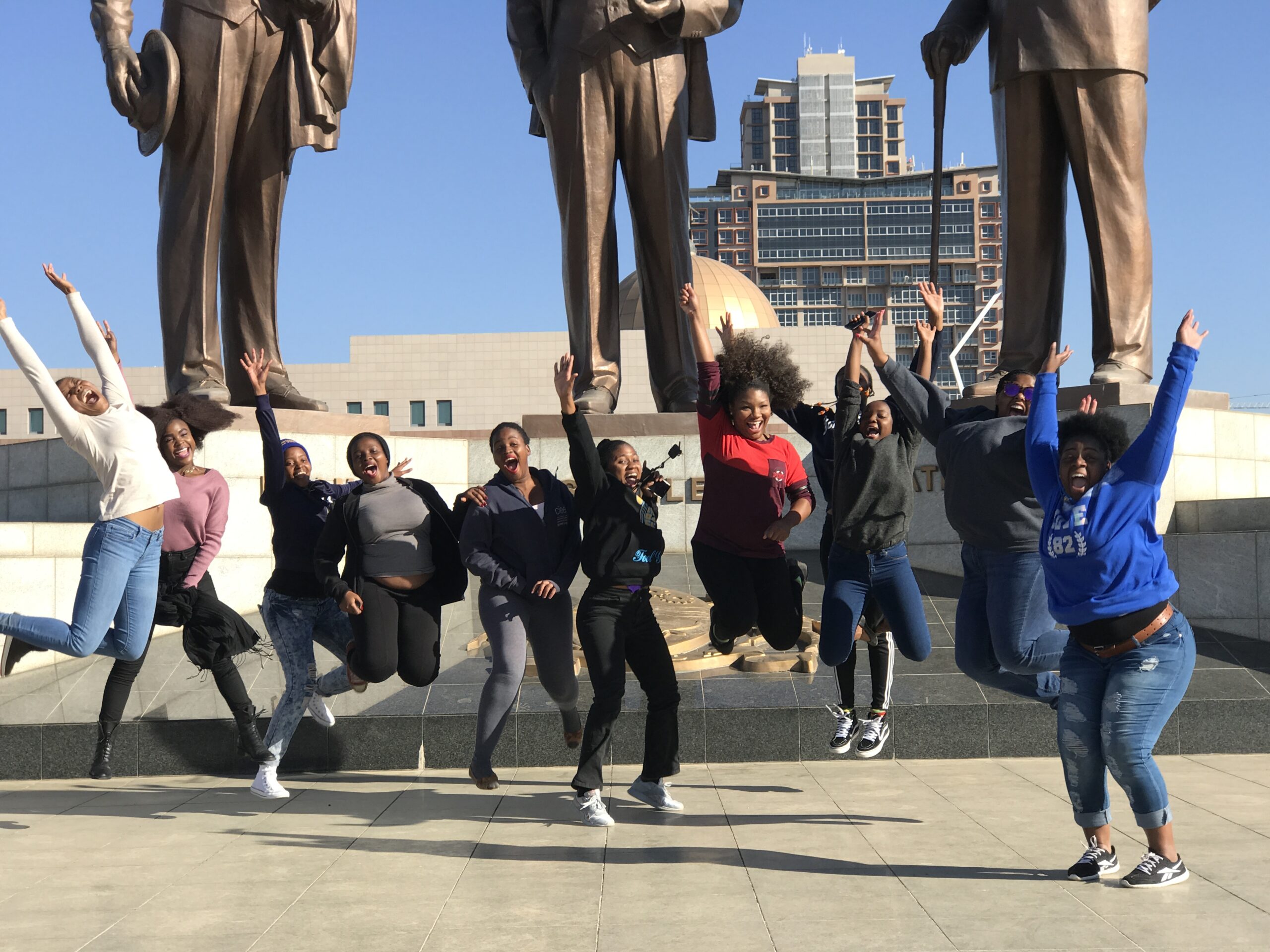 STEP 1: REQUEST IMMIGRATION DOCUMENTS AND PAY SEVIS FEE
Congratulations! You are now a JSU Tiger. Once you are officially admitted to Jackson State University AND submitted all required documents for your I-20 or DS 2019 JSU Global International Student & Scholar Services will begin the process to issue your immigration documents. Please allow two weeks once information is received to process. Please see the JSU I-20 Requirements page for additional details. Once you receive your immigration documents in the mail, you will need to pay the SEVIS Fee before applying for your visa.
STEP 2: PAY SEVIS I-901 FEE
The SEVIS fee is a mandatory government fee that must be paid by students and exchange visitors before applying for a F-1 or J-1 visa. You may pay the fee after you have received your I-20 or DS-2019 from Jackson State University. On-line completion of Form I-901 and credit card payment is initiated on the SEVIS fee payment website at www.FMJfee.com. The SEVIS fee payment page fmjfee.com will provide you with detailed instructions on paying the fee. Once the I-901 and correct payment is submitted, a receipt screen will appear. The payment receipt should be printed out immediately; we recommend printing out two copies of the receipt, in case one is lost.  Print the payment confirmation receipt page and staple it to your I-20 or DS-2019.
STEP 3: APPLY FOR VISA
You will need to apply for your visa at a U.S. Embassy or Consulate outside the US. Click here for more information.
STEP 4: ACTIVATE YOUR JSUMS.EDU STUDENT EMAIL ACCOUNT
Access your JSU email account by logging in to www.jsums.edu, then clicking the "Email" link. You must have your JSU Number or J # available. Once activated, please begin checking this email account regularly. Activating your JSU Email is easy. Please follow these simple instructions:
Go to www.jsums.edu
Click on "Email," then on "Student Email"
Type in jXXXXXXXX@students.jsums.edu (yourJnumber@students.jsums.edu)Your password is your full date of birth with an 8-digit format (mmddyyyy), e.g., 05251985.
If you are having trouble activating your account, contact the university's Information Technology Help Desk by phone 601.979.0838 email: email.admin@jsums.edu. More information can be found here.
STEP 5: PRE-REGISTER FOR CLASSES
Contact your academic advisor in your department for information about the course registration process. It is a good idea to register for your classes before you arrive on campus to start the semester.
STEP 6: IMMUNIZATION AND INSURANCE
All students are required to submit immunization records. Although not required it is preferred that immunization records are in English or accompanied by an English translation. Visit the Health Center website for more information.
All students are required to have a chest x ray for tuberculosis. Jackson State University has partnered with Central Mississippi Health Services to offer students discounted rates of $75. Fees must be paid at the time of service and you MUST use Central Mississippi Health Services.
STEP 7: PLAN FOR HOUSING
One of the most important things you will have to take care of before you start your studies in the United States is finding a place to live. You can find the Housing Application Procedures and General Move-In Information here.
STEP 8: PREPARE FOR TRAVEL
Jackson State University expects you to report to school in time for orientation and to register for classes. You are allowed to enter the United States no more than 30 days before the program start date listed on the I-20 or DS-2019. If you are facing unexpected delays in arriving, it is necessary that you notify the ISSS office as soon as possible to discuss your options. When making travel arrangements, please note the dates from the university's academic calendar and be sure you are arriving in time for your required orientation program.
Carry the following documents with you on the plane:
Passport with your F-1 or J-1 visa
SEVIS form I-20 or DS-2019
JSU Admission Letter
Evidence of financial resources
Paper receipt for the SEVIS I-901 fee
Contact information for JSU Global International Student and Scholar Services
Inform the immigration officer at the port of entry that you will be a student in the United States to ensure that you are admitted with student status.
STEP 9: CHECK-IN AT JSU GLOBAL ISSS
Please plan to come by JSU Global ISSS (International Student & Scholar Services) office no more than 14 days after your program start date/ arrival on campus so we can copy your immigration documents and answer any questions. ISSS is located on Jackson State University's main campus in the Charles F. Moore building 3rd Floor Suite #329, ISSS is open Monday through Friday from 8:00 a.m. to 5:00 p.m. and there is always an advisor available for walk-in appointments. We look forward to meeting you in person!
Bring the following documents with you:
Passport & Visa
I-20
I-94—Print here
I-901 Receipt
Local address, phone number and email.