Director's Message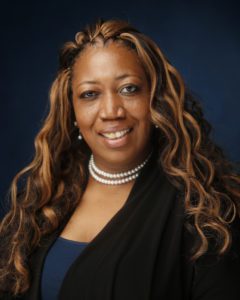 Welcome to Metro Jackson Community Prevention Coalition (MJCPC) – Mississippi DUI Initiative, a project that is funded through the Mississippi Department of Public Safety. Our message is very clear: "Drive Sober or Get Pulled Over." It is our goal to encourage everyone to arrive home alive. We want you to know that if you drive impaired, you could be arrested, or worse be involved in a traffic crash that could cause serious injury or death. Through strategic implementation, Mississippi drivers will understand the dangers and the consequences of driving while under the influence of alcohol. It is important to know that driving a vehicle while impaired is a dangerous crime. Therefore, we will continue to spread the message until there are zero drunk-driving crashes on Mississippi roadways.
We hope that you will find the website helpful as we, work with you to foster and encourage changed behavior, as it pertain to drunk driving. Thank you for your support of the Mississippi DUI Initiative and JSU as we continue to "Challenge Minds and Change Lives." Please let us know how we can be of assistance to you.
Angela Benson-Wright, MHA
Project Director/Principal Investigator
Mississippi DUI Prevention Initiative
The goal of Metro Jackson Community Prevention Coalition's Mississippi DUI Prevention Initiative is to work collaboratively with local, county, and state law enforcement officers to deliver public information and enforcement (PI&E) in the top 30 DUI counties in Mississippi (Adams, Alcorn, Calhoun, Carroll, Chickasaw, Claiborne, Coahoma, Copiah, Desoto, George, Hinds, Harrison, Holmes, Jackson, Kemper, Lafayette, Lamar, Lawrence, Leake, Lee, Leflore, Madison, Panola, Pike, Pontotoc, Prentiss, Rankin, Tate, Tippah, and Washington) in an effort to reduce the number of traffic crashes, injuries, and fatalities involving vehicle operators with a blood alcohol concentration (BAC) of .08 g/dL or greater (adults) and .04 or greater (commercial vehicle operators). The Mississippi DUI Prevention Initiative is funded by the Mississippi Office of Highway Safety.
Please click here for more impaired driving information https://www.youtube.com/embed/41D5K5fh2MM