PPAD Mission Statement
PPAD is the historically principal unit at Jackson State University which educates persons primarily for careers in the fields of public management and policy analysis and for service in public, non-profit and "quasi-public" organizations.  Concomitantly, it is also the mission of the Department to serve as a resource to the Jackson State community, the State of Mississippi, the nation and developing areas throughout the world.
Message from the Chair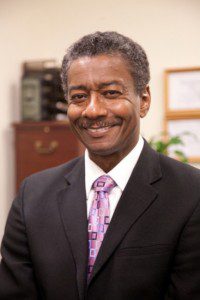 Welcome to the Dept. of Public Policy and Administration!  We offer two graduate degree programs—
the Master of Public Policy and Administration and the Ph.D. in Public Administration.
  Since the inception of our programs, Public Policy and Administration has continually strived to provide the highest level of academic and practitioner training for students preparing for significant professional and managerial positions in a variety of settings.  The MPPA degree has been offered at Jackson State University since the fall of 1975 and has been accredited since 1978 by the National Association of Schools of Public Affairs and Administration for the degree of
Master of Public Administration (MPA)
.  The Program is designed to equip students with the skills of contemporary management that provide for efficient and effective practitioners, primarily in the areas of public, non-profit, and quasi-public organizations.  The Ph.D. Program in Public Administration has been offered since the 1992 academic year.  It is designed to have a management and policy focus while centered on urban management.  The program prepares students for careers in executive management, teaching, and research.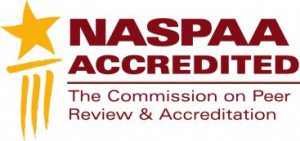 The faculty of Public Policy and Administration Program has academic and practitioner experience.  Several faculty 
members have national affiliation and serve on local, state and national profession
al and civic boards.  Faculty members are continually engaged in research and are published in a variety of scholarly journals and books.  They contribute to the greater community through service and professional consulting.
The student population of Public Policy and Administration Program comes from diverse cultural and professional backgrounds.  Coming from nations around the world, students recognize the excellence of our programs.  Our graduates are located at all levels of administration and academia worldwide.
The future of public administration is strong and growing. Global, national and local problems require solutions from trained public administrators and policymakers.  It is the role of Jackson State University's Public Policy and Administration programs to prepare the next leaders to devise and to manage much-needed solutions!
 Dr. Johnny Gilleylen Sr.
 Chair,  Department of Public Policy & Administration