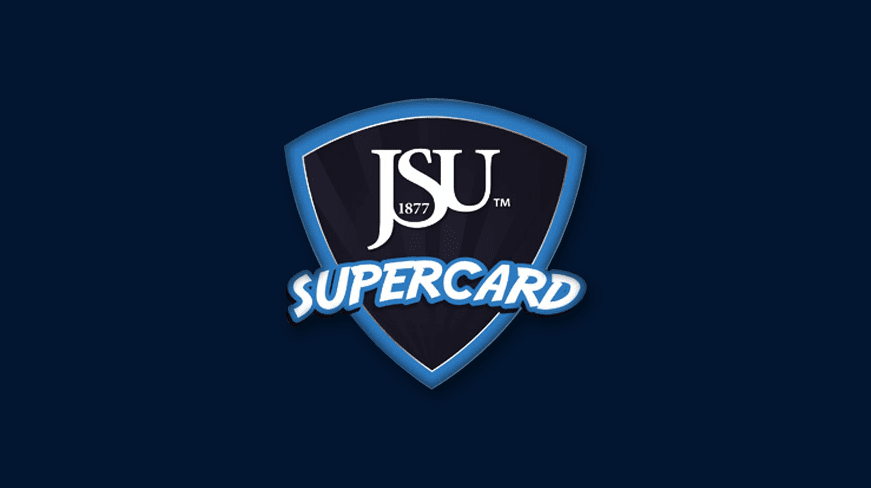 Please click the link below to access the JSU Supercard™ Policies and Procedures Forms.
JSU™ Supercard Uses:
Identification – Your JSU™ Supercard/ ID must be worn visibly at all times
Meal Plans – Provides access to all JSU™  Dining Services locations
Supercard Accounts – Can be used to make purchases at on and off-campus merchants
Vending – Use to purchase drinks and snacks from vending machines located throughout campus
Athletic Events – Your ticket to all athletic home events, including basketball, and football games
Recreational Facilities – Provides admission to the JSU™ Recreation Complex, Game Room, Movie Theatre, etc
Postal Services – Present your JSU™ Supercard to pick up packages at Tiger Mail and the UPS Store
Library – Can be used to check out books or use reference material in the library
Residence Hall – Use your JSU™ Supercard to enter your residence hall and room.
Laundry Facilities – Provides access to laundry facilities in residence halls throughout campus
Jackson State University faculty, staff and
students can now use GET to manage
their JSU Supercard accounts. Find out more about the GET application by clicking "Learn More" below.