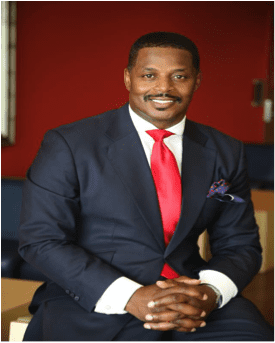 Fellow Jackson State University Alumni and Friends:
As a 3-time graduate of Jackson State, it is with great pleasure that I bring you warm greetings from the Department of Alumni and Constituency Relations. Additionally, I want to thank you for giving back to a place that has given so much, to so many. Please know as DACR staff, we are devoted to our alumni and look forward to building and maintaining great relationships and increasing participation in all alumni sponsored events on the local and national levels.
Our mission is to assist JSU alumni with building a life-long relationship with the institution. It is a pervasive effort that must begin with educating first time freshmen on the importance of giving back and understanding their specific role as an active alumnus. We encourage all alumni to support our beloved alma mater. We are diligently developing, coordinating, and promoting new programs designed to better inform alumni. Additionally, these programs will enhance alumni connectivity and involvement with Jackson State University.
Our office is under the umbrella of the Jackson State University Division of Institutional Advancement (DIA). Our staff works in collaboration with Division of Institutional Advancement and the Jackson State University National Alumni Association, Inc., (JSUNAA) to advance alumni and community goals.
In closing, thank you for your commitment and continued support of our alma mater and the Jackson State University National Alumni Association. As Director, it is a privilege to work for you, my fellow alumni as we remain committed to ONE JSU. When visiting our campus, please feel free to come see us at the Alumni house, it's your home away from home.
Sincerely,

Steven Smith, Ph.D '88, '98, '13
Director of Alumni & Constituency Relations
Executive Director of JSUNAA
601-979-2281