The Mississippi Urban Research Center employees hold degrees on the bachelor's through doctoral levels, as well as discipline-specific national certifications. Staff members also possess a wide range of expertise in numerous academic and technical areas and have career experiences in the educational, public, private and governmental sectors.
Administrators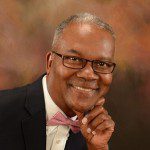 Dr. Melvin Davis
Job title: Executive Director
Degree: Ph.D.
Phone: (601) 979-1400
Email: melvin.davis@jsums.edu
Dr. Melvin Davis, Executive director of Mississippi Urban Research Center (MURC), earned the doctor of philosophy degree in experimental psychology from the University of South Carolina. Additionally, he completed a post-doctorate fellowship in evaluation at Educational Testing Service, and has over 30 years of experience in higher education administration, teaching, and research. Dr. Davis designed an instrument and paradigm for investigating the incentive value of various operant schedules of reinforcement;completed a needs assessment study for the U. S. Corps of Engineers, which covered Alabama, Kentucky, Mississippi, and Tennessee; served on a national research team that investigated value development among a sample of 10,000 high school students; identified predictors of well-being among small private liberal arts colleges; explored stigma among obese African American children; identified parental depression as a predictor of childhood obesity;presented his research at conferences in America, Australia, and China; completed a feasibility study for Mississippi State University to offer the doctorate in community college leadership; secured external funding for Alcorn State University to offer distance learning; served on a proposal writing team, which secured a $12 million grant from the U.S. Department of Education, launched the Online Journal of Rural and Urban Research, and currently serves as Co-PI on a NSF grant:DRL-Discovery Research K-12, 2016 – 2021, $4,341,732, and PI for grants from the RAND Corporation, and Jackson Medical Mall Foundation. His administrative experience includes vice president for planning and development (Oakwood University), and associate vice president for Academic Affairs (Alcorn State University). Dr. Davis joined MURC in 2007, and has provided leadership for a greater focus on MURC's mission as a research entity.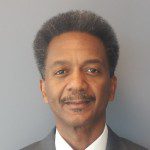 Dr. Sam Mozee, Jr.
Job title: Associate Director for Research
Degree: Ph.D.
Phone: (601) 979-4204
Email: sam.mozee@jsums.edu
Dr. Sam Mozee, Jr., associate director for research at the Mississippi Urban Research Center, earned the doctor of philosophy degree in public administration from Jackson State University. Dr. Mozee's dissertation research focused on job training programs in minority communities. He holds a bachelor's degree in political science and a master's degree in public policy and administration from JSU. Additionally, Dr. Mozee has received specialized training in developing community and economic development initiatives and has more than 15 years of experience working with state and local governmental units.
Dr. Mozee has been employed at MURC since September 2004. In addition to his duties of assisting with conducting research studies and generating research reports, Dr. Mozee is responsible for MURC's Census Information Center, which makes census information and data available to underserved communities that may not have access to census data through other means.
His expertise in basic and applied research enhances and serves to further MURC's goals and objectives of serving the metro Jackson community and other urban communities within the state.
Researchers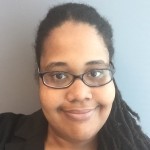 Sheryl L. Bacon
Job title: Data Specialist
Degree: BS in Social Services, MPA
Phone: (601)-979-1409
Email: sheryl.l.bacon@students.jsums.edu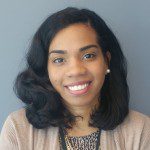 Dawn Camel
Job title: Research Associate/Analyst
Degree: BS in Psychology
Phone: (601)-979-6355;
Email: Dawn.L.Camel@jsums.edu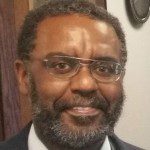 Dr. Maury Granger
MURC Research Fellow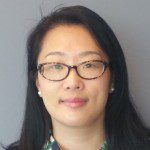 Dr. Jin Zhang
Job title: Evaluation Specialist
Degree: MPH, MS, MD
Phone: (601)-979-1174
Email: jin.zhang@jsums.edu
Administrative Assistant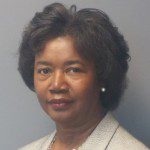 Helenrine Seymour
Job title: Administrative Assistant
Degree: BS in Business Administration
Phone: (601)-979-1386
Email: helenrine.n.seymour@jsums.edu
Supporting faculty members

The faculty members at College of Public Service are also associated with the MURC research activities.

The MURC research team (From right to left: Dr. Sam Mozee, Ms. Sheryl Bacon, Dr. Melvin Davis, Ms. Dawn Camel, Ms. Helenrine Seymour, Mrs. Jin Zhang, Dr. Gregory Opara-Nadi (retired), Dr. Maury Granger)