2017 Mississippi Psychological Association Convention in Biloxi, MS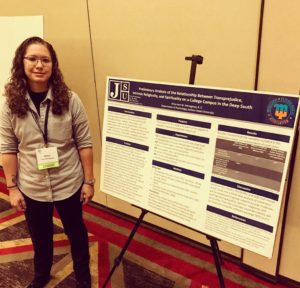 Arica Norgaray's poster presentation entitled, "Preliminary Analysis of the Relationship between Transprejudice, Intrinsic Religiosity, and Spirituality on a College Campus in the Deep South."
2017 Army Research Lab in Rome, NY

Arica Norgaray's poster presentation entitled, "Exploratory Analysis of the Relationship between Country Personality Traits and Cybercrime Output."
2017 Association for Applied Sports Psychologist in Orlando, FL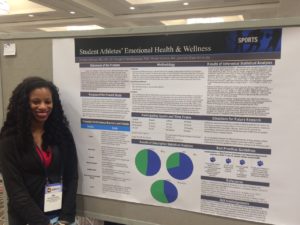 Ronella Gollman's poster presentation entitled, "Student-Athletes' Emotional Health and Wellness."
2017 Aberdeen Proving Grounds in Aberdeen, MD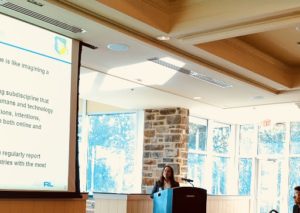 Arica Norzagaray's Oral Presentation
2017 Mississippi Psychological Association Convention in Biloxi, MS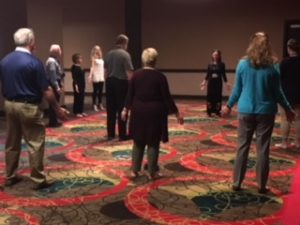 Joanne Kwoh's workshop entitled, "Yoga: The Benefits of Deep Breathing, Relaxation, and Meditation."
2016 Association for Academy of Minority Physicians in Naples, FL
Dr. Bell Neasman and Ronella Gollman (first picture, Ms. Gollman in second picture)
2016 Society for the Study of Sexuality
Trisha Arnold (on left and right picture) and Kaitlin Portz with Dr. Richard Crosby
80th Annual Mississippi Academy of Sciences
Meeting (2016) in Hattiesburg, MS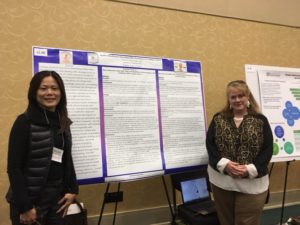 Joanne Kwoh and Dr. Juliette Schweitzer
ACT II Clinical Skills Building Intensive Training in Atlanta, Georgia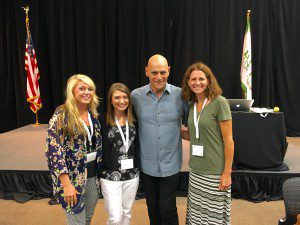 Trisha Arnold, Kaitlin Portz, and Linnie Wheeless pictured with Steven C. Hayes, the creator of ACT.
Mississippi Psychological Association Convention at Bay St. Louis, Mississippi (September 2015)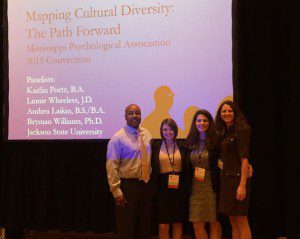 Presentation entitled, "Mapping Cultural Diversity: The Path Forward" by Kaitlin Portz, Linnie Wheeles, Andrea Laikin, and Bryman Williams.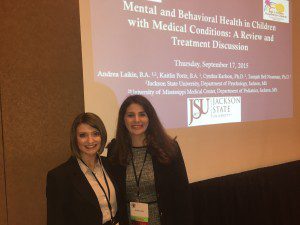 Presentation entitled, "Mental and Behavioral Helath in Children with Medical Conditions: A Review and Treatment Discussion" by Andrea Laikin, Kaitlin Portz, Dr. Cynthia Karlson, and Dr. Taunjah Bell Neasman.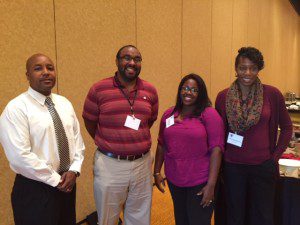 Attendees at MPA Conference (left to right: Dr. Bryman Williams, Nathan Harper, Alexis Davis, and Dr. Cheryl Moreland.
47th ABPsi International Conference in Las Vegas, Nevada (July 2015)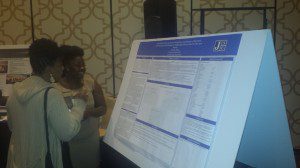 Presentation entitled, "Understanding the Link between Perceptions and Attitudes of Rap Music, Racial Identity, and Self-Esteem of college-aged African American Men and Women" by Alexis Davis  and Dr. Cheryl Moreland
Society of Pediatric Psychology Annual Conference in San Diego, California (April 2015)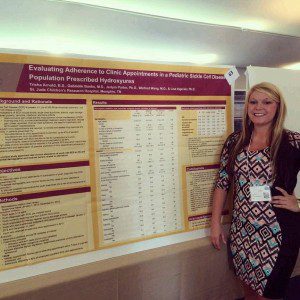 Presentation entitled, "Evaluating Adherence to Clinic Appointments in a Pediatric Sickle Cell Disease Population Prescribed Hydroxyurea" by Trisha Arnold
Recent Brown Univeristy Fellows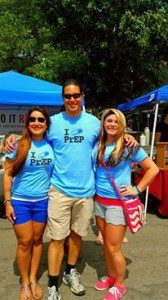 Brown University Fellows Estefany Bologna and Trisha Arnold promoting PrEP on Pride Day in Rhode Island.