NetID is required to access Blackboard, JSU Library and other university resources including the computer labs. To activate, reset or change your NetID go here to JSU homepage. NetID username is your J number, Please choose a strong NetID password. See below for the NetID password policy and instructions.
**Note: Your password must include a combination of letters and numbers. It must include at least one capital letter or symbol (for example, &, * @, #).
Step 1. From the JSU Home Page login to JSU P.A.W.S.


Step 2. Login to PAWS.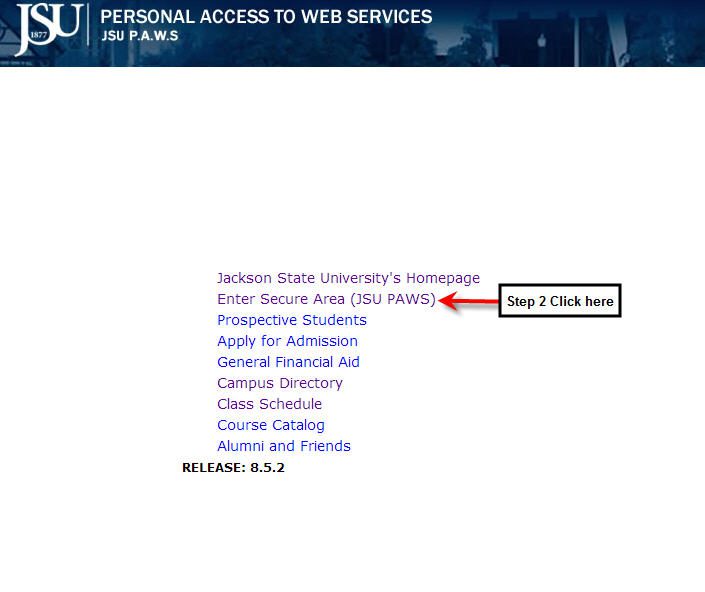 Step 3: Fill in required credentials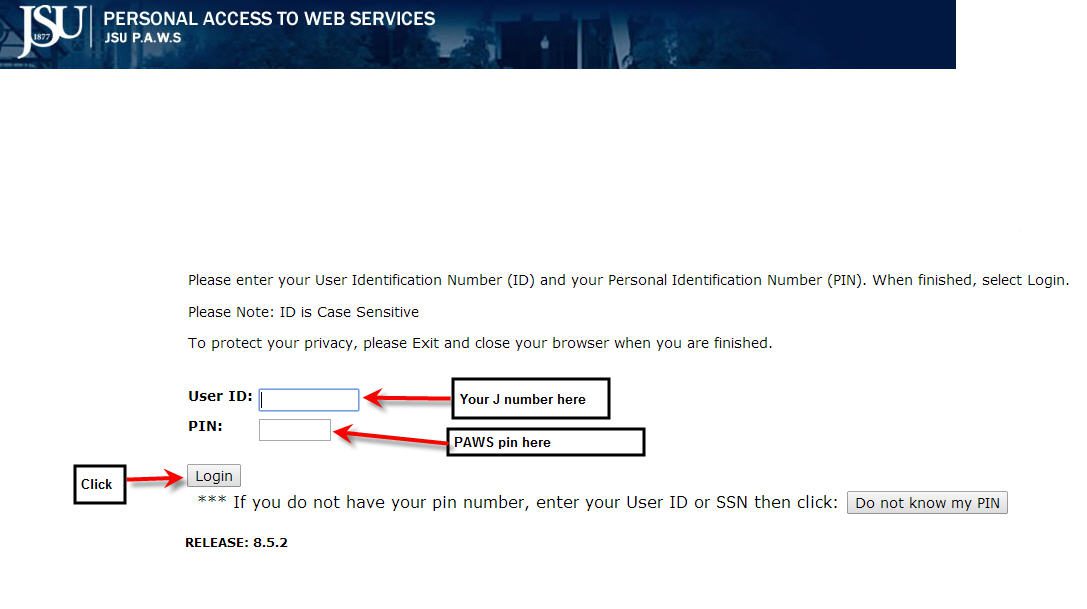 Step 4: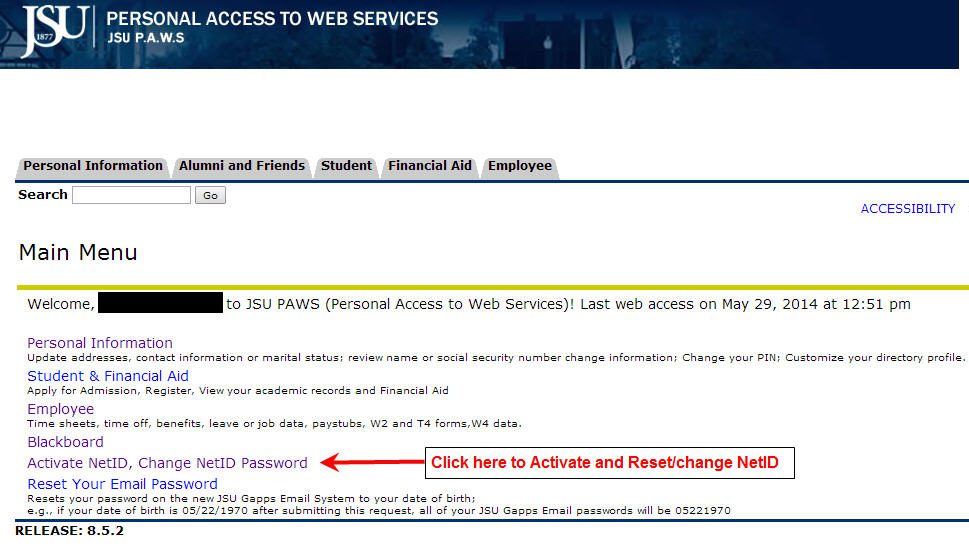 Step 5: Click the Activate/Reset NetID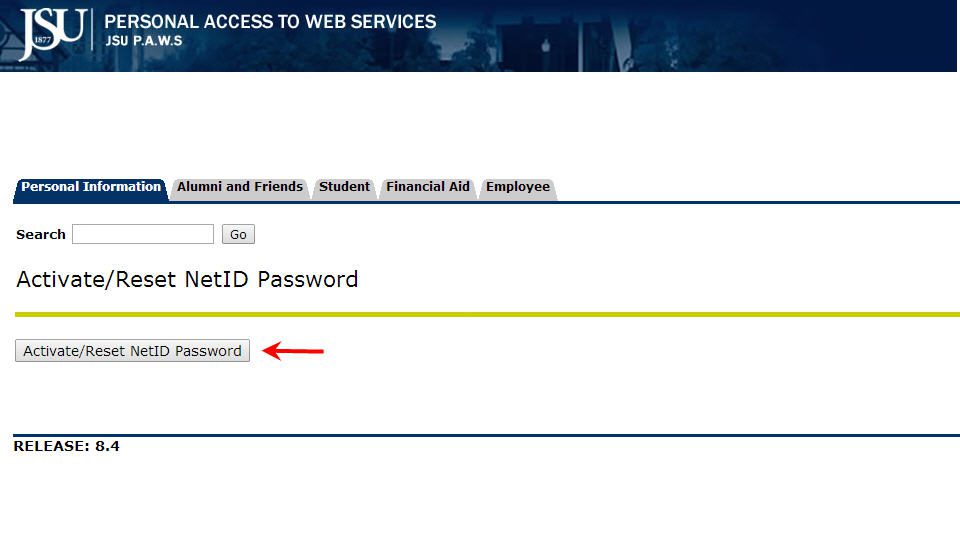 Step 6: Create and confirm a new password that is at least seven (7) characters long and similar to the one of the following
examples:
Tiger09
tiger@09
t1ger09
tiger09!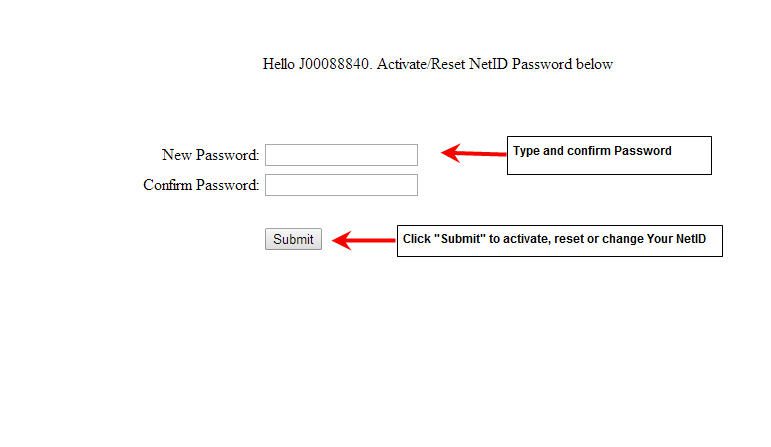 Step 7: Close the window your Netid has been activated or changed