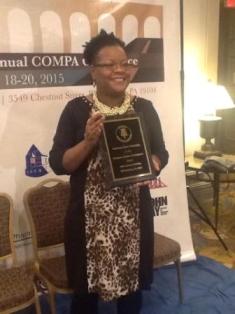 Professor Billingsley, the MPPA (MPA) program director, has an interview with the PA Times Managine lately. She is also the President of the Conference of Minority Public Administrators (COMPA) for 2015-2016.
During the interview, she explained how American Society for Public Administration (ASPA) has been instrumental for your career development, and she proposed her vision for the COMPA.
In addition, she presented her idea on social equity as a value for public administrators to pursue.
The full interview is available at the PA Times Magazine, Summer 2015 BillingsleyCOMPAspotlight.
Congratulations, Professor Billingsley.