MASTERS OF PUBLIC POLICY STUDENT INTERNS ATMAKE-A-WISH® AMERICA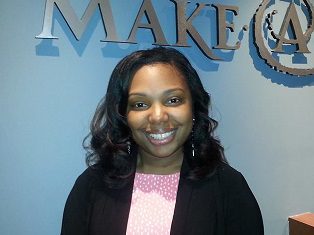 At the age of fifteen months, Prisca Patrick was diagnosed with Stage IV Ependymoma, a brain tumor accompanied by multiple tumors around her spine. Doctors did not give her parents much hope for her survival, tell them that if she did survive she would have an IQ no higher than 70. Despite the devastating prognosis, Ms. Patrick is currently excelling in the Public Policy and Administration Program at Jackson State University.
Being diagnosed with Stage IV Ependymoma at such a young age, Ms. Patrick does not remember her initial treatments. She does, however, know the difficulties and hardships that she has had to overcome and adapt to because of the side effects and late effects due to the surgeries and chemotherapy. While Ms. Patrick has spent many days and nights in the hospital since her l diagnosis over 24 years ago, the most impactful avenue for treatments that she remembers and holds dear to her heart are the numerous non-profit organizations that have provided so many resources and smiles. The most impactful organizations within the cancer community are Camp Smile-A-Mile, Alabama's program for children with cancer, and Magic Moments, who provides non-medical wishes for chronically ill children. Patrick started as a camper at Camp Smile-A-Mile in 1993 and is a part of the Young Adult Cancer Survivor's Group within the organization. Magic Moments granted her wish to go to Disneyland, providing all costs and luxury for her family and herself. Because of the generosity of both organizations, and several others, Prisca's heart to help others in the same manner is very evident.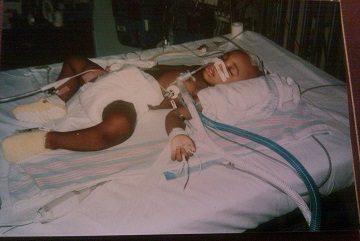 Ms. Patrick applied to several non-profit organizations for a summer internship, as a requirement for the MPPA Program and received multiple offers from well-known non-profit organizations. Because of her experiences, she accepted the offer to work for Make-A-Wish® America as the Chapter Support Finance and Accounting Intern at the national office in Phoenix, Arizona. This program offers several opportunities such as professional development, practical experience, and networking opportunities. The most beneficial and impactful aspect for working for such an amazing organization is the work that she will be doing will put a smile on a child's face who is battling a life-threatening medical condition. While Ms. Patrick did not receive a wish from this organization, she directly relate to the mission of the organization, which is to "grant the wishes of children with life-threatening medical conditions to enrich the human experience with hope, strength, and joy."