MISSION
The mission of the Department of Urban and Regional Planning (DURP) at Jackson State University, "Mississippi's Urban University' and only planning degree-granting program in the State, is to specialize and train students to pursue exciting careers in community development and housing, environment and land use, and urban design; to create a diverse learning community in the field of planning; to provide students with the skills and knowledge to lead and contribute to the improvement of urban and regional environments; to prepare students to understand and serve a diverse and multicultural society; and to increase the number of members from under-represented groups in the professional ranks.
VISION
Become a planning program of choice that prepares the next generation of urban and regional planners.
We offer three areas of concentration: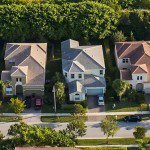 Community Development and Housing
Degrees Offered:
Masters of Arts in Urban and Regional Planning
Doctor of Philosophy in Urban and Regional Planning
If you are interested in becoming a student, contact Lisa Johnson at 601-979-8725 or lisa.r.johnson@jsums.edu if you have questions regarding admission requirements.  
The deadline for potential PhD students to apply for
fall 2020 admission is July 31st.
The deadline for potential MA students to apply for
fall 2020 is July 31st.