THEE Pathway General Education Program is a customizable academic experience that promotes critical thinking, math/analytical reasoning, and communication. All degree programs at Jackson State University include a general education curriculum. The general education courses complement the specialized academic major courses to provide balance within a broader intellectual context.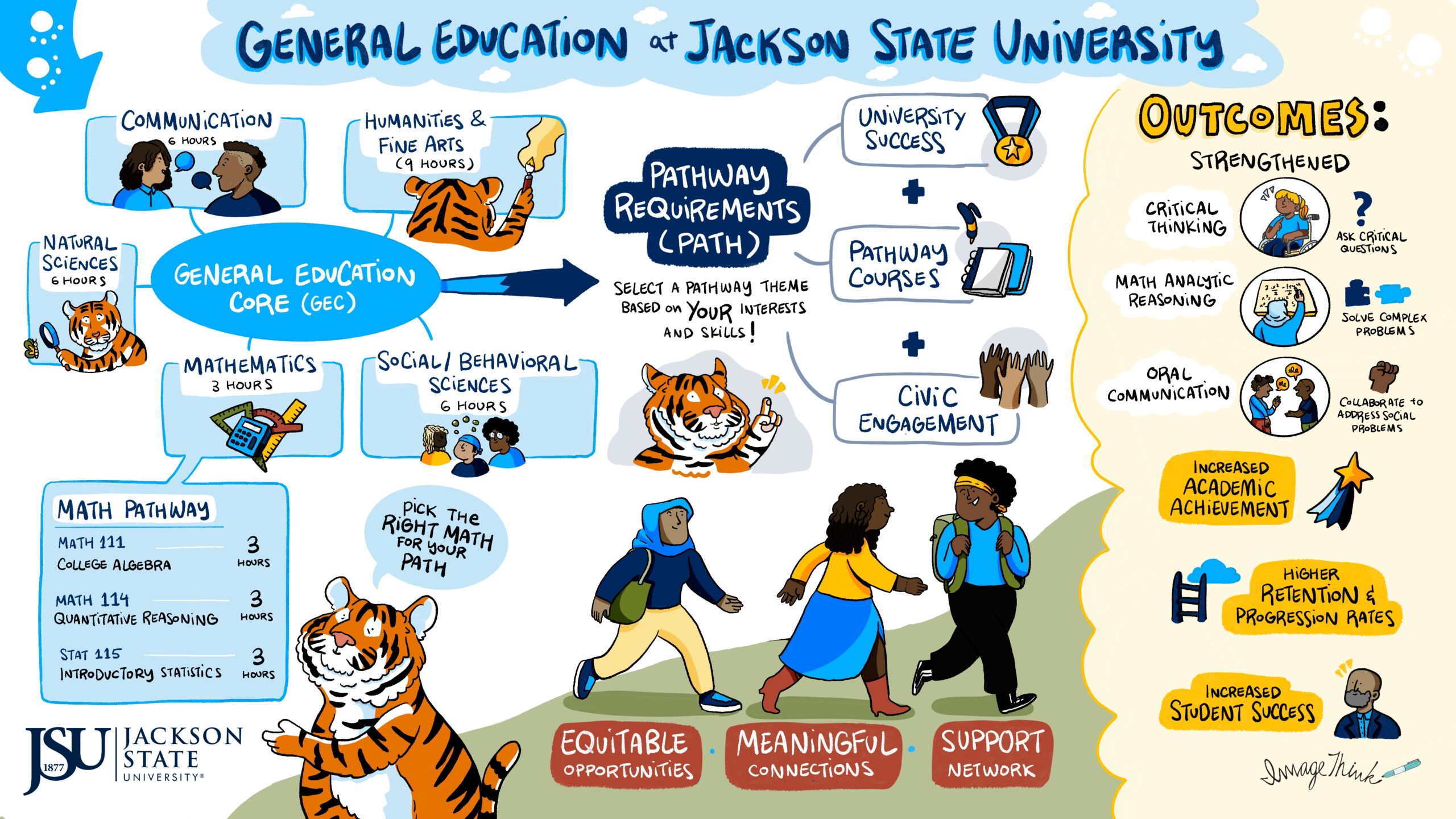 Thee Pathway provides engaging academic experiences for students, faculty, and staff.
Thee Pathway is integrated in all JSU degree programs. Review your degree maps to explore how your pathway is applied in your major.
Pathway courses are listed on each degree map as PATH.
General Education requirements are listed on each degree map as GEC.