BANNER PAWS is an on-line system which enables students, faculty, staff, and alumni to access a variety of information via the Internet.
PAWS is available 24 hours a day except designated or announced blackout days. To reset your PAWS pin or password please follow the
Instructions below, otherwise email Banner support at BannerPaws@jsums.edu or 601.979.0898 for your Banner requests.

Step:1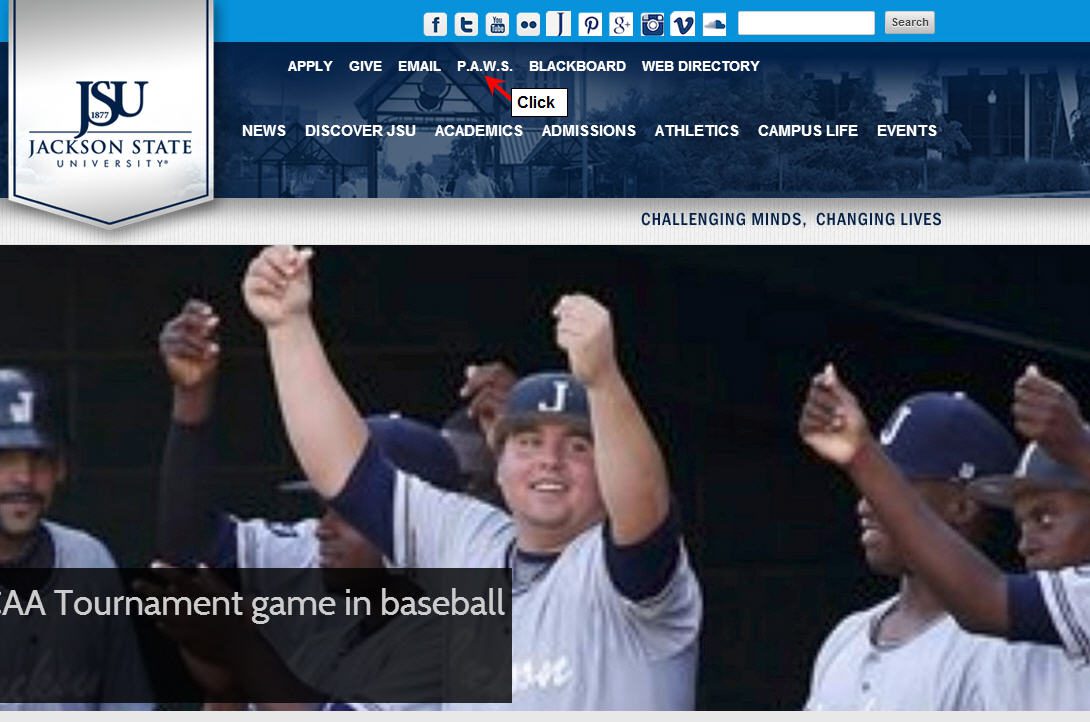 Step: 2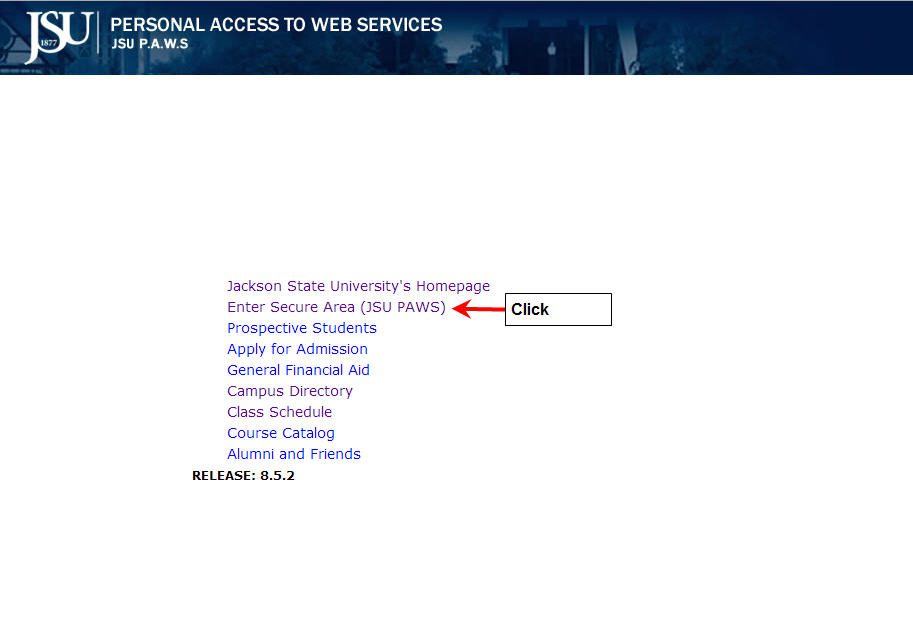 Step: 3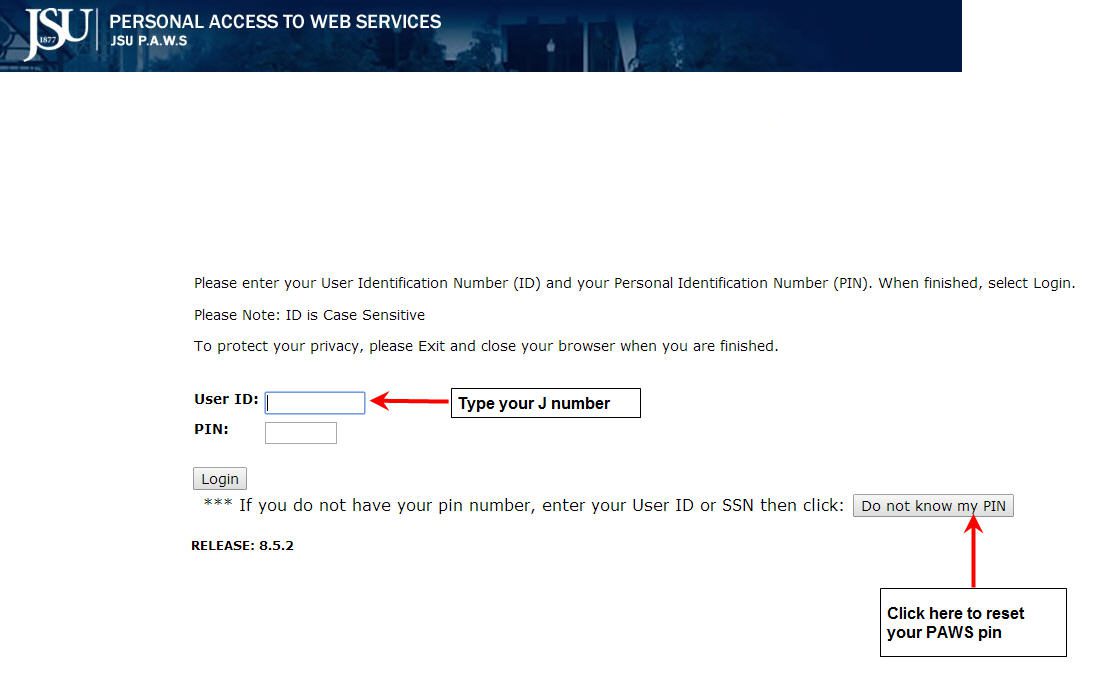 Step: 4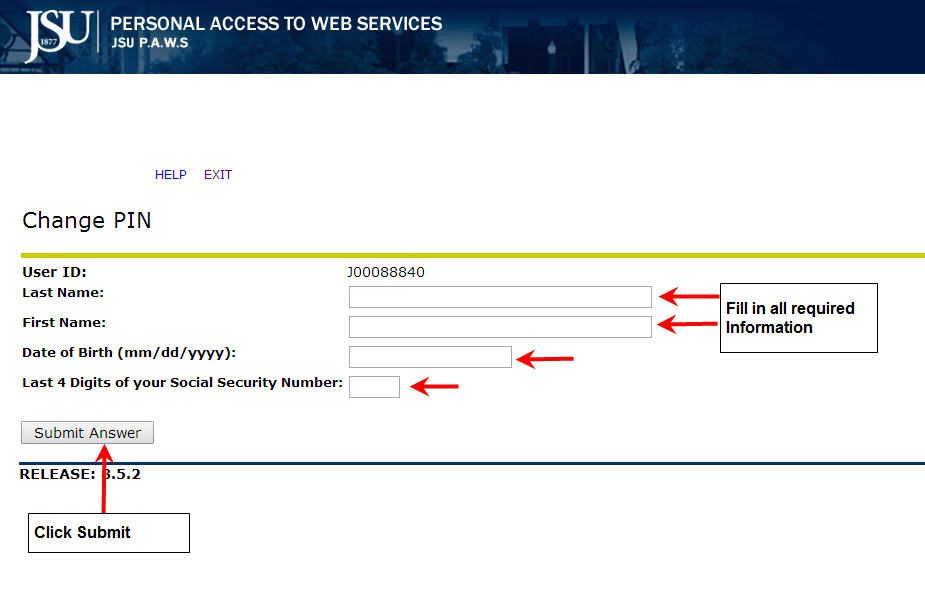 Step: 5