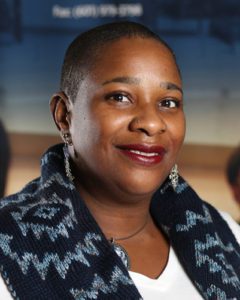 Welcome to Jackson State University and the Department of Music. Our department is committed to providing the highest quality of educational opportunities in music education, performance, and technology by empowering a diverse population of students to develop skills required to assume leadership roles in music education, the music industry, and related areas.
The Department of Music offers courses and performance opportunities that broaden music education in the liberal arts and provides artistic enrichment for the university, community, state and nation. Whether you are a music major, minor, or just a member of the Sonic Boom of the South, our goal is to sustain an environment that is supportive and stimulating for students while challenging them to explore new ideas and reach their highest potential through artistic performance as well as engaging course work, research, and seminars. In the Department of Music, we believe that music should be enjoyed by all, created by all, and nurtured by all.
We embrace the traditional curriculum while welcoming diverse and global cultures by appreciating musical experiences from all parts of the world. Our curriculum keeps evolving to keep pace with the ever-changing global needs of the workforce. We encourage our students and faculty to not only embrace these changes but also to make an impact in the community in which we live through collaborative programs with the schools and participation at regional, national and international conferences. We hope that you will not only visit us but also spend some time in the Department of Music meeting our diverse student population and its dedicated faculty.
Musically yours,
Lisa Beckley-Roberts, Ph.D.
Interim Chair
Department of Music