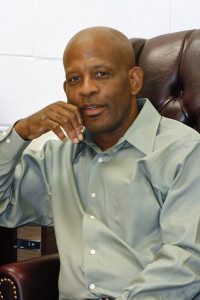 Dear Perspective Students and Friends,
Welcome to the Jackson University Department of Music Website where you can learn about our programs an degree offerings, sample our performances, and follow our concert and recital calendar.If you are looking for a program that uncovers a student's potential, nurtures their growth, challenges their creativity, and provides them with a background for a variety of careers and avocations, you have found it in the Jackson State Department of Music. Our faculty of distinguished backgrounds and training, have been prepared at the most prestigious schools of music. They are practicing musicians and caring and dedicated teachers whose outstanding service to the University and to the community has sustained our accreditation by the National Association of Schools of Music for nearly forty years.
We are proud that our graduates under their tutelage are prepared to enter the global world of music as vocal and instrumental concert artists, opera singers and dramatists, educators, administrators, composers, conductors, musicologists, entrepreneurs, and includes others who enjoy music and show it by being strong advocates for the arts and showing how music is an integral part of our lives. As you browse our website, see and hear some of our activities, follow our concert and recital calendar, survey our study and degree offerings, meet our outstanding faculty, and learn how we are through the enrichment of music in the business of "Challenging Minds and Changing Lives." We look forward to your visit and hope that you will consider joining us.
Alfred Duckett, Chair
Music Department