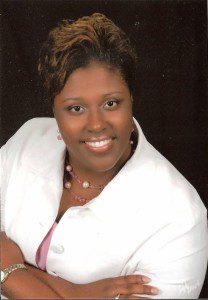 Congratulations to DURP alumna, Colandra Jones, for passing the AICP examination!
Colandra is a summer 2006 graduate.
She is presently working for the City of Orlando, FL in the City Planning Division with the Comprehensive Planning Studio. Her experience includes being involved in processing growth management plan amendments, annexations, master plans, rezoning and subdivision plats. Also, she is currently the Growth Management Plan Coordinator for large scale amendments and the lead planner for various projects in the Southeast section of Orlando known as Lake Nona Medical City.