Award Notification
Notifications of a student's financial aid eligibility.
Academic Course Load
Undergraduate students should be registered for an average of 15 credit hours per term in order to graduate in four years.  Twelve (12) credits per term are considered the minimum full-time enrollment.
Budget/Cost of Attendance (COA)
Each institution must establish a budget that will be used to award student aid.  Jackson State University budgets are based on certain categories:  In-State Undergraduate students, Out-of-State Undergraduate students, In-State Graduate students, Out-of-State Graduate students, and Summer Developmental Students.  The Budget/Cost of Attendance (COA) includes estimated costs for tuition (based on 12 credits per term), tuition and fees, room and board, books and supplies, transportation, and personal expenses (laundry, toothpaste, clothing, etc.).  A student's actual expenses will vary, depending on the number of credits hours enrolled and the student's living expenses.
Default
Default is failure to repay a loan according to the terms agreed to when the student/borrower  signed the promissory note.  Default,  also,  may result from failure to submit requests for deferment, forbearance or cancellation on time.  The consequences of default are severe (i.e. garnishing of wages, bad credit, garnishing of tax refunds, etc.)
Disbursement
Disbursement is the application of funds to a student's account.  If funds are remaining after university charges are paid, then the student will have a disbursement to them, by either electronic funds transfer to their personal bank account or through a check in the mail (per their designation on the Disbursement Authorization Statement).
Eligible Non-Citizen
According to federal guidelines, eligible non-citizen includes:
U.S. nationals
U.S. permanent resident who hold either a I-151, I-551 or I-551C card
Holders of the I-94 form with a notation of Refugee/Asylum Granted /Cuban-Haitian Entrant, Status Pending or conditional Entrant (if issued before April 1, 1980), or Parolee (if paroled for at least 1 year, with evidence provided to USCIS that residence is for other than temporary purpose).
Note: The following statuses are ineligible for aid:

F, G, or J series visa holders
I-171 or I-464 holders
Expected Family Contribution (EFC)
When a FAFSA is filed with the federal government, the federal processor uses a formula set up by federal regulations to determine the "Expected Family Contribution (EFC)".  The EFC (in theory) is the amount a student and their family is expected to pay toward school expenses.  The federal formula takes into account many factors, including number of people in the family, number in college, state of residency (some states have a state tax or sales tax) and the age of the older parent.  Per federal rules, the EFC is used in calculating the student's eligibility for aid; even if, the family/parents cannot or will not contribute to the student's education.  While costs the at schools will be different, the EFC will stay the same.
Federal Work-Study
Federal Work Study (FWS) is a need-based work program which allows a student to earn money while enrolled at JSU.  This program is limited in funding. Students are encouraged to complete the FAFSA early each year (as soon as possible after January 1) to be considered for Federal Work Study.
Financial Need
Financial Need is the difference between the Cost of Attendance (COA) at the university and the Expected Family Contribution (EFC).
Free Application for Federal Student Aid (FAFSA)
The Free Application for Federal Student Aid (FAFSA) is the federal application that must be completed for consideration for federal, state, university grants, work-study and loans (including the Federal Stafford, Federal Loan for Parents-PLUS and Grad Plus for Graduates).  The FAFSA data is used to determine a student's financial need for need-based aid and EFC.
Loan Entrance Counseling
According to federal requirements, students are required to complete an Entrance Loan Counseling session before they receive their first loan disbursement.  This counseling session is used to advise students of their rights and responsibilities as a borrower.  JSU provides this session online at www.studentloans.gov.
Loan Exit Counseling
According to federal requirements, students who have received a federal educational loan must complete Loan Exit Counseling upon graduation or termination of enrollment.  JSU provides this session online at www.studentloans.gov.
Lender
An institution who provides money for loans.  Most lenders are financial institutions, but lenders may also be state agencies or schools.
Merit-based Financial Aid
Financial assistance awarded based on accomplishments, such as academic or athletic performance.
Master Promissory Note (MPN)
The Master Promissory Note (MPN) is the binding legal document a borrower must sign before receiving a student loan.  It lists the conditions for borrowing and the terms under which the student agrees to pay back the loan.  The MPN will include information about the grace period, interest rate, deferment, forbearance, cancellation provisions and the borrower's rights and responsibilities with respect to the loan   It  is very important that the borrower  read and save this document to refer to it later when it's time to repay the loan.  The Master Promissory Note is a one-time promissory note signed by all loans borrowed at JSU, as long as they fall under certain conditions.  Contact the Financial Aid Office or the lender for any questions regarding the Master Promissory Note.
National Student Loan Data System (NSLDS)
The National Student Loan database system is a federal website that collects information on student loans.  By using your Federal Student Aid ID (FSA ID), the student can get information on their federal loans, grants, outstanding balances, loan status and disbursements.  Note: NSLDS in not a real-time database.  Agencies update NSLDS on a monthly schedule so the data shown may not reflect recent changes.
Need-based Financial Aid
Financial Aid awarded based on a student's or family's financial status.
Satisfactory Academic Progress
Per federal requirements, schools must establish minimum criteria that students must meet to show adequate academic progress (Standards for Satisfactory Academic Progress – SSAP) to continue eligibility for aid.  Please see the JSU catalog for more information.
Selected for Verification
A certain percentage of students who complete the FAFSA will be selected by the federal processor for verification.  The school will then request required documentation to verify the data reported on the FAFSA.  This may include federal income tax return transcripts, verification worksheets and/or other documents.  Notification of documents requested from the Financial Aid Office is posted to the student's JSU PAWS account.
Student Aid Report (SAR)
Upon completion of the FAFSA, the student will receive a Student Aid Report (SAR).  Once the FAFSA is complete online, this summary will be provided to the student online.  If the student  completed the paper application, this form will be mailed to the student.  It is important to review the information on the SAR and read all comments noted by the federal processor as additional information is sometimes required to complete processing.
Verification Worksheet
The Verification Worksheet is a form sent from the Financial Aid Office to students who are selected for verification after receipt of the FAFSA data.
Withdrawals
To officially withdraw from Jackson State University, students must contact Undergraduate Studies at 601-979-2127 and the Registrar's Office at (601-979-2300).  All courses attempted,  including withdrawals, will be used to determine Satisfactory Academic Progress (SAP).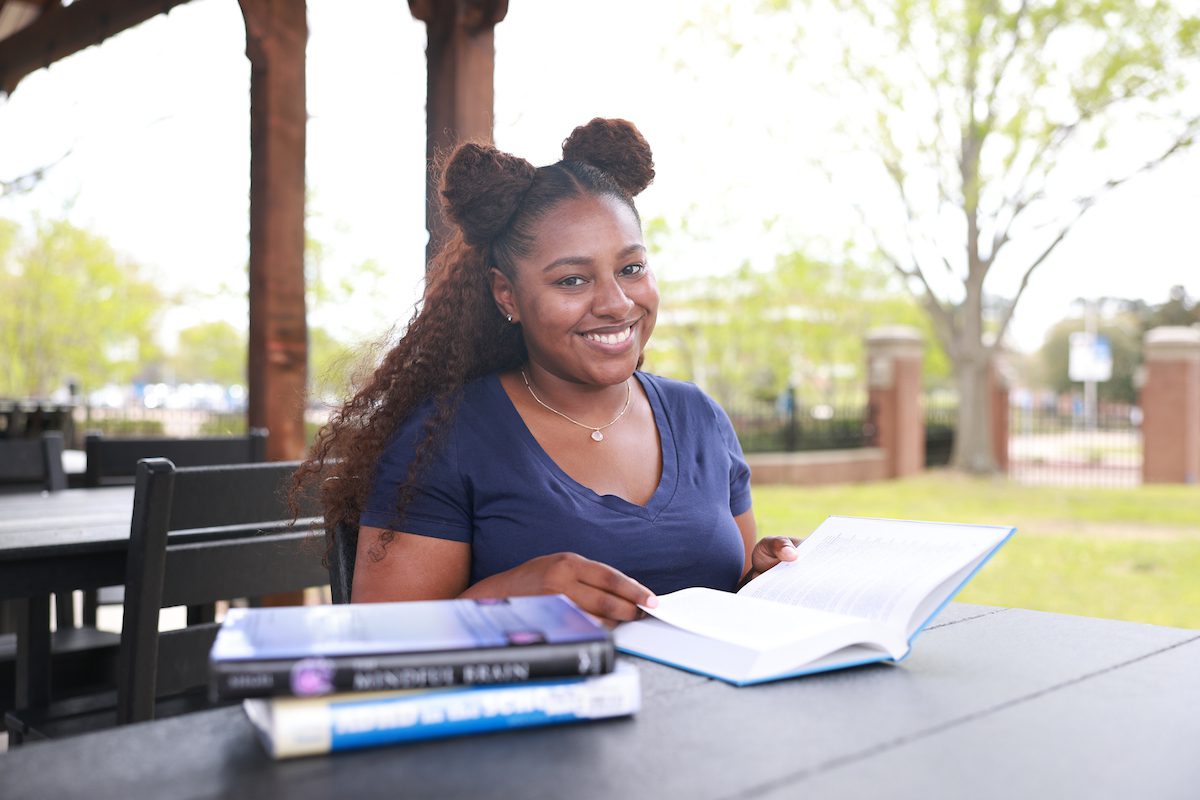 Students seeking federal financial aid are required to complete the Free Application for Federal Student Aid (FAFSA).
Jackson State University's priority deadline is April 15th each year.
Access Financial Aid Forms. Click Here
Frequently asked questions concerning Financial Aid. Click Here
All documents submitted to the Office of Financial Aid can take up to 21 business days for processing.
To prevent a delay in processing your documents, please be sure to:
Verify documents are filled completely, legible and signed.
Check that documents that require a signature have HANDWRITTEN signatures; no typed or electronic signatures are acceptable.
Verify that all documents contain the student's name and J-Number.
*Business days do not include the weekends, holidays, and all other unspecified days the university is closed.