The primary focus of the program is to prepare students to become practitioners in the planning profession. We concentrate on the challenging issues and problems confronting planning professionals and scholars in the rebuilding and future development of cities and urban regions across the nation. This is an interdisciplinary curriculum that includes practical community-based learning experiences and planning studio. Traditional courses and studio classroom settings offer both scholarly and practical work that focuses on real world solutions while respecting the ethics, skills, and plan development practices of the profession. Lastly, the program has a special focus on increasing the number of under-represented groups and women in the planning profession.
We offer three areas of concentration: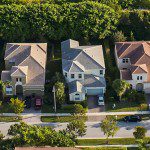 Community Development and Housing
Degrees Offered:
Bachelor of Arts in Urban Studies | Masters of Arts in Urban and Regional Planning
Doctor of Philosophy in Urban and Regional Planning
There is still time to apply to the M.A. Program for possible admission fall 2017.
If you are interested in becoming a student, contact Lisa Johnson at 601-979-8725 or lisa.r.johnson@jsums.edu if you have questions regarding admission requirements.