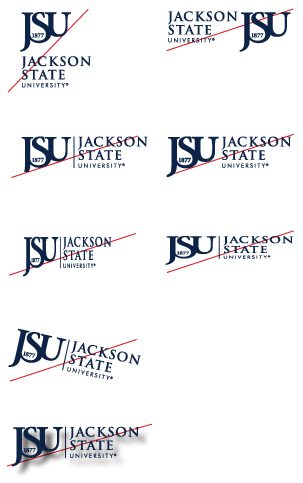 Do not configure the elements into a different signature.
Do not crop or remove any part of the signature.
Do not distort the signature. Never attempt to typeset the logotype. The signature should always be obtained from a high resolution digital file.
Do not tilt the signature in any direction.
Do not add any shadows, effects or other elements to the signature.