Welcome! You're in the "write" place! We are here for ALL JSU STUDENTS in the process of developing and enhancing their writing, speaking, and research skills in any course or discipline. Although tutors will not write a paper or speech for you, they are trained to engage with you at all stages of the creative process.
Engaging in conversation about your project–in individual tutorial sessions and in workshops and roundtables–can help you build your confidence, improve your communication skills, and develop an awareness of audience expectations as you work to achieve your educational objectives. You can make an appointment online or drop by.
What we offer:
Discuss an assignment or ideas

Brainstorm and plan paper, speech, or research

Develop ideas and discuss organizational strategies

Find credible sources

SPSS software

Discuss and practice revising and editing strategies

Review documentation styles

Review in-text citation–and more!
Use our "collaboration station" to work on group projects and presentations. To reserve the station, call Dr. Glushko at 601-979-1777.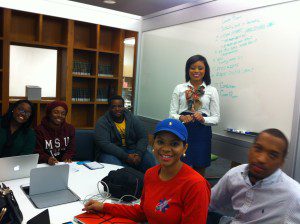 ​Workshops and Roundtable Discussions
Discuss specific writing, research, and presentation issues during 30-minute workshops.
Find out what we discussed in our workshops or roundtables and review documentation styles.