Welcome to the College of Education and Human Development (CEHD). The college, along with the university, had its origin in 1877. We became fully accredited in 1972 by the National Council for the Accreditation of Teacher Education.
Our ongoing mission is to educate teachers, school leaders, counselors, and other school related personnel with the latest in technology and best practices. We have been able to continuously achieve this mission with an outstanding and dedicated faculty and staff. The CEHD offers many degrees at the Bachelors, Masters, and Specialist levels along with three Doctoral programs. We aspire to be one of the top education programs in the country. As responsive educators with adaptive expertise, we provide exceptional leadership in research and professional practice that impact the lives of students from prekindergarten to lifelong learning.
You are invited to join us and we will forge ahead together.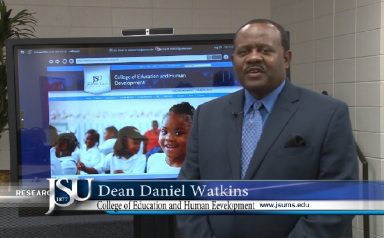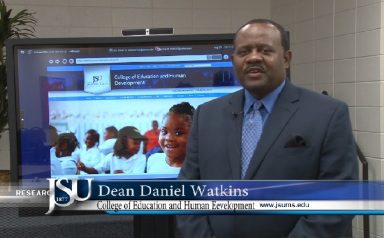 Click the image to hear a welcome from Dean Daniel Watkins.